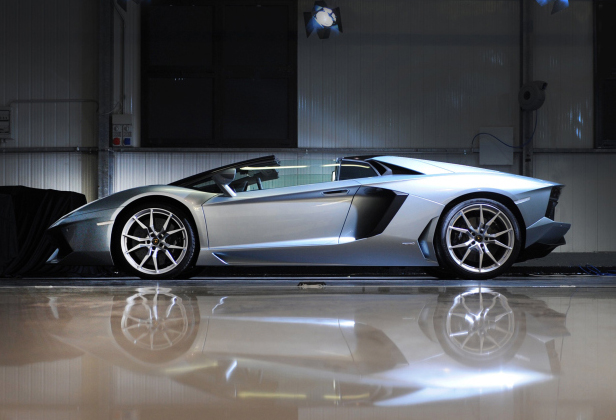 Story by John LeBlanc
More than likely, the meek will inherit our planet. But until that day comes, new car buyers with the means will want to drive the most decadent rides they can afford — whatever they cost to buy or run. For those buyers with such deep pockets, we present the 10 worst gas guzzling 2013 new cars (not trucks, vans, crossovers or SUVs) you can buy in Canada.
10. 2013 Mercedes-Benz S 65 AMG
With its twin-turbocharged 6.0-litre 12-cylinder gas engine, making 621 horsepower and 738 pound-feet of torque, Natural Resources Canada says the $236,100 (all prices are MSRPs) big Benz sedan gulps 17.4 litres of gas for every 100 kilometres driven in the city and 10.7 on the highway. And, accordingly, based on an annual driving distance of 20,000 km (with a split of 55% city and 45% highway driving and fuel prices ranging from $1.29/L for regular gasoline, to $1.41/L for premium gasoline), it would also cost $4,061 to fill the S 65 AMG's tank annually.
9. 2013 Maserati Quattroporte S
Similar to the Mercedes S 65 AMG, the outgoing $146,900 Quattroporte (an all-new model is arriving later this year) is a big, rear-wheel-drive, four-door luxury sedan with an unquenchable thirst for the dino juice. The Maserati's 4.7L eight-cylinder gas engine produces 425 hp and 361 lb-ft, and is rated at a profligate 18.0 L/100 km in the city and 10.5 on the highway. Although its price is considerably less to buy than the S 65 AMG, at will cost you more to fill the Quattroporte every year — $4,230.
8. 2013 Cadillac CTS-V/Chevrolet Camaro ZL1 (tie)
If you're into burning fossil fuels, but are looking for a domestically branded car, try the $72,600 to $75,460 Cadillac CTS-V coupe/sedan/wagon family or the $58,500 Chevrolet Camaro ZL1 muscle coupe. Both GM cars share 18.1 L/100 km city and 11.2 highway fuel consumption estimates, a $4,230 annual fuel bill and a 6.2L eight-cylinder gas engine. However, the ZL1's naturally aspirated version makes more horsepower ( 580 versus 556) and torque (556 versus 551 lb-ft) than the CTS-V's supercharged eight.
7. 2013 Mercedes-Benz CL/S 600
If you're looking for the most wasteful Mercedes-Benz cars you can buy, try the $195,200 CL 600 two-door coupe (seen above) or $196,000 S 600 four-door sedan. A 5.5L twin-turbo 12-cylinder gas engine, that puts out 510 hp and 612 lb-ft, powers this pair of rear-wheel-drive, full-sized Mercedes-Benzes. Like their S 65 AMG stable mate, the CL/S 600 make due with an aging five-speed automatic transmission. As such, they score 18.1 to 18.4 L/100 km in the city, 11.2 on the highway and cost between $4,230 and $4,286 to fill up for a year.
6. 2013 SRT Viper
While Fiat's SRT brand brags its all-new Viper sports car is lighter than ever, don't expect it to sip fuel like your neighbour's Toyota Prius. With an 8.4L 10-cylinder gas engine, the rear-wheel-drive, $99,995 SRT two-seater produces 640 hp and 600 lb-ft. Even with a six-speed manual, natural Resources Canada says the Viper will gulp gas at a rate of 18.3 L/100 km in the city and 11.3 on the highway. And over the course of a year, expect to pay $4,258 to fill the SRT's tank.
5. 2013 Rolls-Royce Phantom
While some argue the Rolls-Royce Phantom is the most ostentatious new car you can buy, it only ranks fifth in regards to decadent fuel consumption. With a 453 hp and 531 lb-ft, 6.7L 12-cylinder gas engine (sourced from parent BMW), the four-door Phantom benefits from an eight-speed automatic transmission. But the flagship Roller still consciously consumes gasoline at a rate of 18.8 L/100 km in the city and 10.8 on the highway, estimated to cost $4,286 to fill up per year.
4. 2013 Bentley Continental Flying Spur/GTS
Competing with BMW's Rolls-Royce for ultra-luxury new car buyers, the Volkswagen Group's Bentley Continental Flying Spur sedan (seen above) and GTS two-door convertible beats its rival British ultra-luxury brand's products when it comes to flagrant fuel sipping. Sharing a 6.0L twin-turbo 12-cylinder that generates 552/567 hp and 479/516 lb-ft, the $227,335 Flying Spur/$315,300 GTS are rated at 19.1 L/100 km in the city and 11.2 on the highway. As well, it's estimated that it will cost $4,399 to fill each for a year.
3. 2013 Lamborghini Gallardo LP 560-4 Spyder/Coupe
The mid-engine, all-wheel-drive two-seat Gallardo backs up its flamboyant styling with an equally outrageous ability to guzzle gasoline. Utilizing a 5.2L 10-cylinder gas engine that puts out 560 hp and 398 lb-ft via a six-speed manual gearbox, the $260,000 LP 560-4 Spyder convertible and its $230,000 hardtop Coupe mate are rated, respectively, at 20.1 and 18.7 L/100 km in the city and 12.2 and 11.5 on the highway. Oh yeah. Make sure to budget $4,681 to fill your Gallardo's tank on a yearly basis.
2. 2013 Bentley Mulsanne
Some call the $362,635 Mulsanne "the poor man's Rolls-Royce Phantom." But no "poor man" could afford to foot the big Bentley's  fuel bills. With its combination of a 6.8L twin-turbo eight-cylinder gas engine (that generates 505 hp and a tree stump-pulling 752 lb-ft) and an eight-speed automatic transmission, the massive Mulsanne four-door sedan rings in with fuel consumption estimates of 20.3 L/100 km in the city and 12.7 on the highway. With an estimated annual fuel bill of $4,766, the Mulsanne also beats out the Phantom for for annual fuel costs.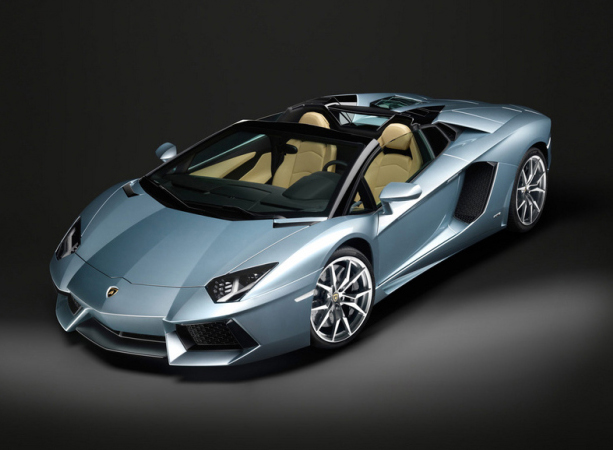 1. 2013 Lamborghini Aventador LP 700-4 Roadster/Coupe
You could pay as little as $20,440 for a 2013 Toyota Prius C gas-electric hybrid. It's rated at 3.5 L/100 km city and 4.0 highway, and costs only $955 to fuel annually. Or you could get break your piggy bank open and pop for the $485,400/$440,500 Aventador LP 700-4 Roadster/Coupe, the most fuel-inefficient 2013 new car you can buy. With its 6.5L 12-cylinder gas engine making 700 hp and 509 lb-ft, the all-wheel-drive, flagship Aventador Roadster/Coupe sucks gas at a rate of 22.7/ 20.7 L/100 km in the city and 13.1/11.0 on the highway. And with an annual fuel bill estimated to $5,189, you would probably pay less to heat your condo for a year.
05.21.13 |
2013
,
Bentley
,
Cadillac
,
Chevrolet
,
Features
,
Lamborghini
,
Maserati
,
Mercedes-Benz
,
Rolls-Royce
,
SRT
,
top 10's
|
No Comments
Comments