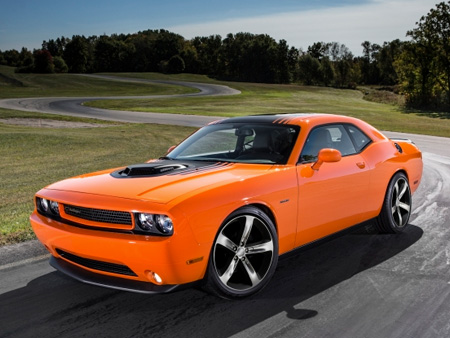 Story John LeBlanc
That age-old bugaboo called depreciation makes sure that any new vehicle purchase is not a financial investment. But a select few of the hundreds of different models available in Canadian new car showrooms today have the potential to someday become future collectibles. To help with your choice, the collector car insurance experts at U.S.-based Hagerty classic car insurance providers puts together an annual "Hot List" of current new cars with a MSRP of less than $100,000 U.S. that they predict will likely being collectible within the next 25 years. So if you'd rather spend your money on a set of wheels instead of an RRSP, here are the top ten 2014 models worth inversing in: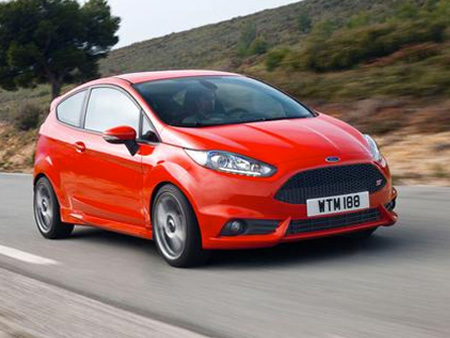 No. 10 - Ford Fiesta ST ($24,999)
What Hagerty says:
"Following the enthusiasm surrounding the [Ford] Focus ST, the little brother Fiesta ST has been pumping the same iron. Youthful buyers attracted to compact cars don't always want to sacrifice performance. The Fiesta looks, sounds and acts the part of a modern day enthusiast's car."
What I say:
In the 1980s and '90s, small performance — or "hot" — hatches were all the rage. But with buyers moving on to larger vehicles, the hot hatch market has shrunk to only a handful of offerings. But thanks to Ford's European operations, we now have the Fiesta ST, sporting a 197 horsepower 1.6-litre turbocharged four-cylinder gas engine and the requisite suspension and interior hot hatch upgrades.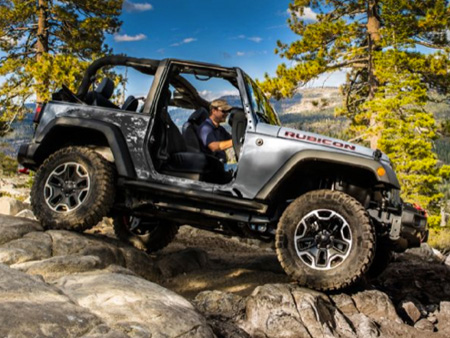 No. 9 - Jeep Wrangler Rubicon X ($37,790)
What Hagerty says:
"Vintage SUV's are the fastest growing segment and Jeep leads that pack. While more comfortable than its bare bones workhorse ancestor, the Rubicon X is highly capable for not a lot of money. Many of these now compete at events, which means they will one day command respect at vintage off-road demonstrations."
What I say:
Jeep aficionados will tell you all day long the only real off-road vehicle is the Wrangler. And the new, special edition Rubicon X is the ultimate version. A combination of off-road goodies (like front and rear winch-ready steel off-road bumpers, rock rails tail lamp guards wheels) and luxury features (as in heated black leather seats, full-on infotainment centre) ensures the Rubicon X's collectability.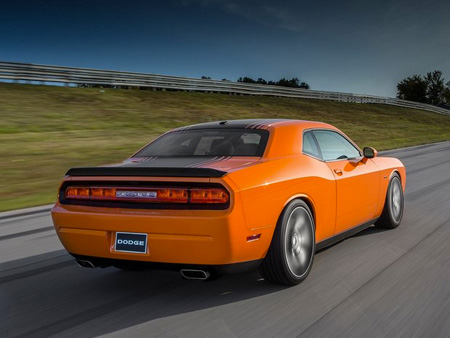 No. 8 - Dodge Challenger R/T Shaker ($40,095)
What Hagerty says:
"While the styling of the new Challenger has always harkened back to the glory days of muscle cars, nothing says horsepower wars like a bulging hood scoop. Dodge went back to the roots and added the iconic shaker hood to atop of a healthy HEMI engine and R/T options package. We will take ours in Plum Crazy Pearl."
What I say:
On the market since 2008, the new R/T Shaker edition literally shakes up the interest in the Challenger muscle car. The shaker hood (it "shakes" when the engine is revved) does not add any performance to the R/T model's 372 horsepower 5.7-litre Hemi V8, but the blacked-out, pop-up scoop harkens back to the original muscle car era of the late-1960s.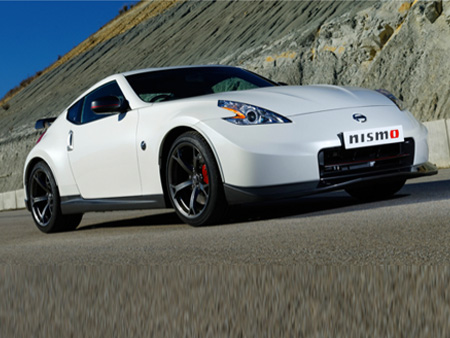 No. 7 - Nissan 370Z NISMO ($43,000)
What Hagerty says:
"The Nissan Z car has amassed a following and the 370Z NISMO is the latest and greatest in this lineage. With Japanese cars now representing a standalone class of collectables in a way that we have not seen in the past, 350 and 370Zs will not be ignored by collectors in years to come."
What I say:
An abbreviation for Nissan Motorsport International Limited, NISMO is akin to BMW's M or Mercedes-Benz's AMG high-performance cars. Applied to Nissan's 370Z sports car, NISMO adds a sportier suspension, aero exterior bodywork, racy interior furnishings and increases the power output of the Zed car's 3.7-litre V6 from 332 to 350 horsepower.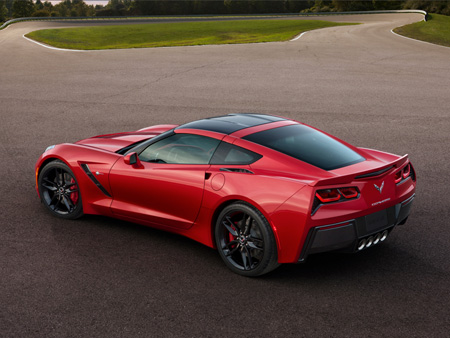 No. 6 - Chevrolet Corvette Stingray ($52,745)
What Hagerty says: "The Corvette is the most popularly collected vehicle in the U.S. so GM had no choice but to make the new C7 great. It is a nice mix of Corvette heritage with real world performance figures and technology goodies. Dollar for dollar this is the best performance buy on the market."
What I say:
A veritable performance bargain, the new 'Vette's 460 horsepower and 465 pound-feet of torque out-specs a Porsche Cayman S, 911 Carrera and Jaguar F-Type S. The result is a zero-to-96-km/h time of just 3.8 seconds, whether with a manual or automatic gearbox. More than a number on a General Motors sales chart, the 2014 Corvette Stingray also showcases the very best GM has to offer in engineering and technology.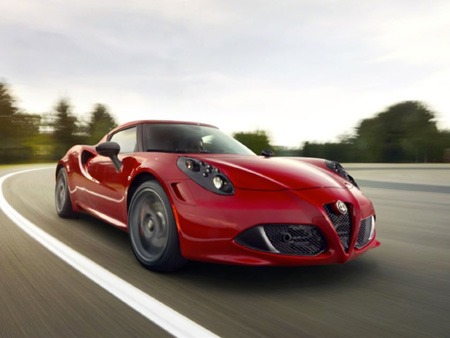 No. 5 - Alfa Romeo 4C (Est. $80,000)
What Hagerty says:
"A budget-friendly Italian sports car might sound like an oxymoron, but the 4C is saying all the right words. With a carbon fiber tub leading to a curb weight of just over 2,100 lbs., this sporty two-seater isn't pulling any punches as it aims at the U.S. market."
What I say:
As the first Alfa Romeo to come to North America since the mid-1990s, the 4C's collectability cannot be argued. The fact the mid-engine two-seater also drives like a poor man's Ferrari also helps its case. Close your eyes, and you'd swear the Alfa's 1.8-litre turbo-four cylinder sounds like V12 Ferrari, and its 4.5 seconds 0 to 100 kilometres per hour time backs up the boastful exhaust's promises.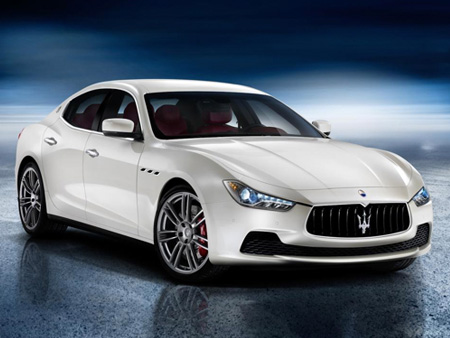 No. 4 - Maserati Ghibli S ($75,800)
What Hagerty says:
"The Ghibli returns for a third time, and this time as a four door. The twin turbochargers feeding the 410 horsepower 3.0 liter V6 ensures the Ghibli is more than just pretty curves."
What I say:
Sporting a better power-to-weight ratio than a Subaru WRX STI, the topline Ghibli SQ4 is an all-wheel-drive luxury rocket. With 50/50 front/rear weight distribution, cross-drilled rotors with six-piston Brembo calipers and overall tidy proportions, the Ghibli is the first serious threat to Germany's mid-size sport sedans since the turn of the mid-20th century.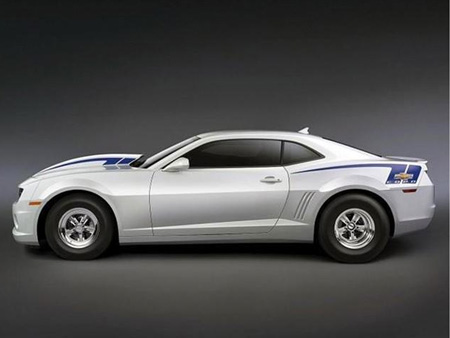 No. 3 - Chevrolet COPO Camaro ($90,000 USD)
What Hagerty says:
"Chevrolet basically guarantees future collectability of the drag- strip ready COPO Camaro by limiting production to 69 units. It is only appropriate that the first production model will be sold at the upcoming Barrett-Jackson auction in Arizona."
What I say:
Like the Challenger R/T Shaker, the COPO Camaro is trying cash in on the nostalgia. COPO stands for Central Office Production Order, the office at Chevrolet where drag racers had to order the cars from in the 1960s. Not exactly specced for street cruising, the COPO Camaro drag racer comes standard with a roll cage and an exclusive live rear axle for drag racing modifications.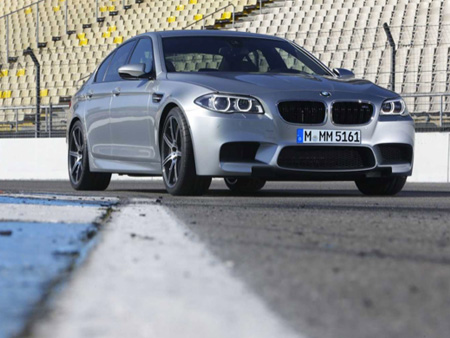 No. 2 - BMW M5 Sedan ($101,500)
What Hagerty says:
"A performance-oriented sedan with an old school manual transmission is quickly becoming an extinct species. While more drivers shun the thought of using three pedals, we applaud BMW for keeping this option alive in this segment."
What I say:
A wolf in sheep's clothing, straight from the halls of the German automaker's M division since the late-1980s the M5 has been the best-performing BMW 5 series you could buy. Although it's bigger, heavier and with more obvious bodywork than ever before, the current M5's 560 horsepower twin-turbo V8 ensures its performance credentials are still intact. Oh yeah, you can still buy one with a stick.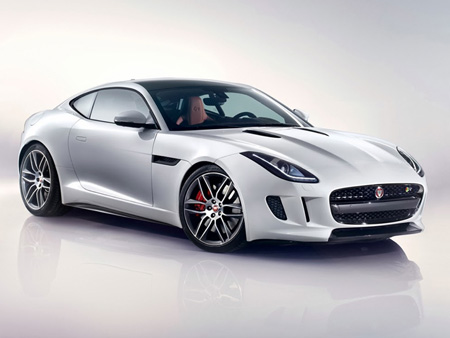 No. 1 - Jaguar F-Type R Coupe ($109,900)
What Hagerty says:
"The British marque makes a triumphant return to the sports car scene with the growling F-Type. Boasting a healthy V8 engine and rear drive platform, the F-Type will surely be a driving enthusiast choice soon enough."
What I say:
 As the spiritual successor to the legendary Jag E-Type sports car, any new F-Type is a desirable ride. But Hagerty thinks the topline R Coupe is THE most collectible F-Type today. The R Coupe's' hardware speaks for itself: a 5.0-litre V8 with a supercharger and liquid air intercoolers. The end result is a not insubstantial 542 horsepower and this year's most collectible new vehicle.
03.31.14 |
2014
,
Alfa Romeo
,
BMW
,
Chevrolet
,
Dodge
,
Features
,
Ford
,
Jaguar
,
Jeep
,
lists
,
Maserati
,
Nissan
,
top 10's
|
No Comments
Comments