2010 Acura TL SH-AWD
Base Price:
$48,490
Driver Must Haves:
The ability to ignore the non-German badge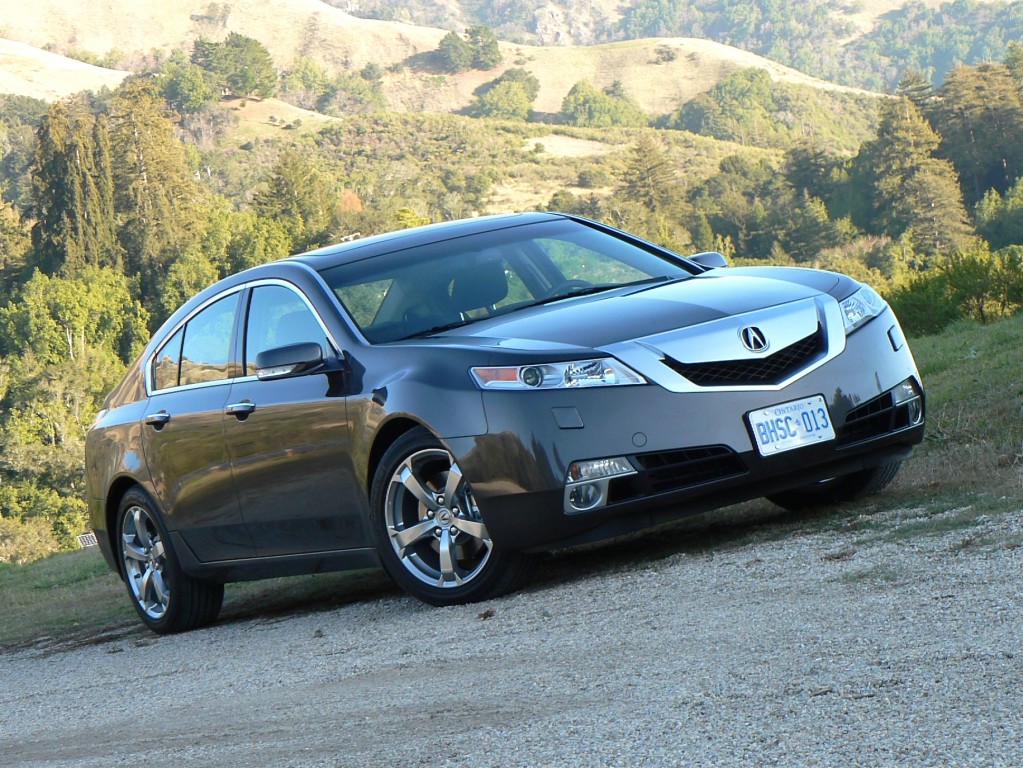 The addition of a new manual gearbox allows the TL into The Goods for the first time. Granted, you have to pony up for the loaded $48,490 SH-AWD Tech to get to the new six-speed stick, but it's still thousands less than an S4 or BMW 335i xDrive. We think it's worth it. The small, leather-wrapped gearknob is capped with aluminum to remind you of the S2000. Throws are short and quick. Matched to a 305 hp V6, the stick shaves 0.5 seconds off the slushbox's 6.0 second 0-100 km/h time. It's not as nimble as an S4, and there seems to be a slight delay between the horse and the wishes of the rider, but this car can eat long sweepers for breakfast, lunch and dinner.
S-S.com Choice:
Grigio Metallic
Cudda Hadda:
1992 Acura NSX
Why Buy?:
Bang-for-your-sports-sedan-buck; not of Teutonic heritage; excellent Honda ownership experience.
2010 Audi S4
Base Price:
$52,500
Driver Must Haves:
Sport Differential ($1,500)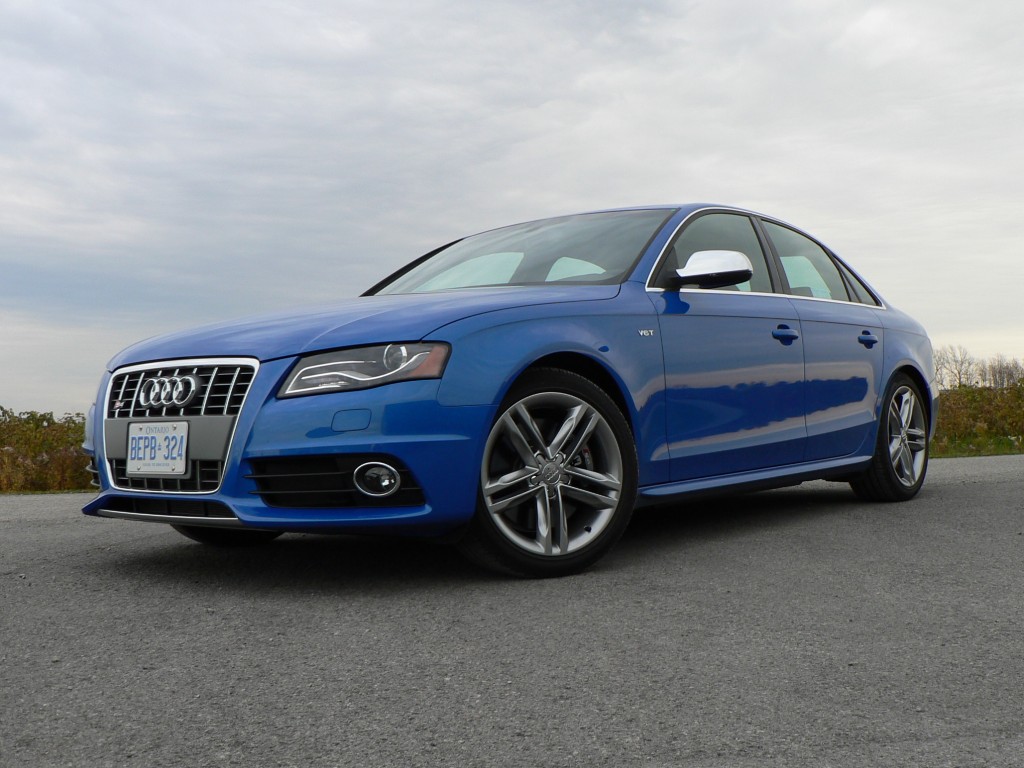 Don't be disappointed that the new S4 has to make do with two less cylinders than its predecessor's 340 hp, 4.2-litre V-8. Its new supercharged 3.0-litre V6 mated to a six-speed stick (DSG optional) is quicker to 100 km/h (we think its 333 hp rating is way conservative) and more fuel-efficient when you're not hooning about. If not as nimble as the previous B6 platform, the S4's Audi Drive Select tunes electronically adjustable shocks, and a $1,500 torque-vectoring rear differential (that makes the AWD Audi thinks its RWD) to your needs. If an M3 was out of your price range, or we absolutely, positively have to have traction at all four wheels, the S4 is a no-brainer.
S-S.com Choice:
Quartz Grey Metallic ($750)
Cudda Hadda:
2007 Audi RS4
Why Buy?:
AWD traction, RWD handling; blown V6 won't leave you wanting for more cylinders
Read More:
2010 CCOTY Sports & Performance over $50k
2010 BMW M3 Sedan
Base Price:
$69,900
Driver Must Haves:
A clean driver's licence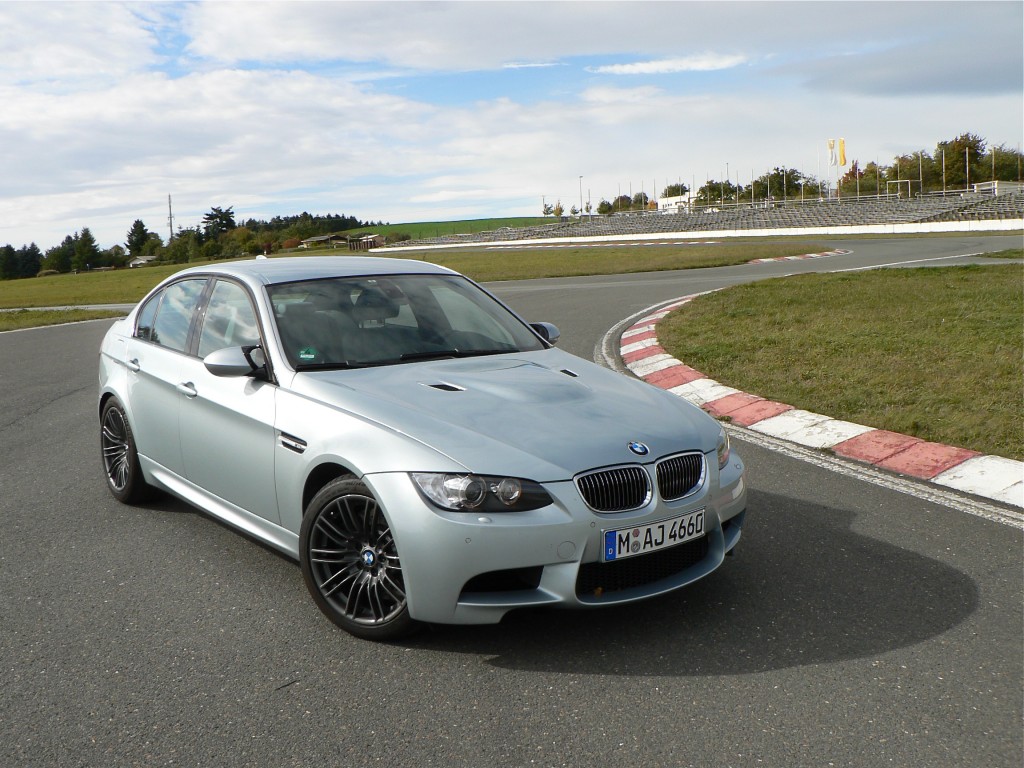 Hardcore zealots may find adding two-doors and a bit of curb weight to BMW's revered M3 Coupé is a perverse bit of automotive blasphemy. But there are some distinct advantages to the breathed-on sedan: it's less expensive, and a bit of a Q-Ship. As per the two-door, there's a 4.4-litre screaming-mimi of a V8 with 414 hp on tap, helpful M-rear differential and all the exterior and interior styling bits. Run the M3 Sedan through its six close-ratio manual gears, and enjoy the distinctive howl of its sonorous V8. Zero to 100 km/h in an easy 4.5 seconds. Its brakes pull like Zeus, handling is sublime and the ride won't beat you up on potholed roads. The only thing missing is the M3 Coupé's carbon-fibre roof. For enthusiasts, the M3 Sedan is the best, most rounded BMW you can buy.
S-S.com Choice:
Space Grey Metallic $800
Cudda Hadda:
2006 Porsche 911 Carrera S
Why Buy?:
Sweet, torquey straight-six; slick shifting stick; DTM-spec handling
Read More:
Road Trip: Autobahn bound in BMW's M3 Sedan
2010 Cadillac CTS-V
Base Price:
$72,045
Driver Must Haves:
Good explanation why you didn't go German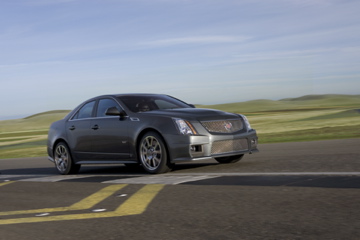 The second-gen CTS sedan is already a decent daily driver. What I've called the most competitive American branded car ever. But glue a V on its trunklid and the car grows fangs. Attached at the other end of the CTS-V's six-speed manual box is a slightly detuned version of the Corvette ZR1's LS9, a 6.2L supercharged V8 spouting out 556 hp. Zero to 100 km/h takes 4.5 seconds. Despite the Yankee branding, its chassis was tuned on the Nürburgring. As such, neutral handling and massive grip are part. Expect next year's CTS-V wagon to make an appearance in our Goods' Q-Ship list.
S-S.com Choice:
Thunder Gray ChromaFlair
Cudda Hadda:
2009 Chevrolet Corvette Z06
Why Buy?:
American grunt, German chassis; excellent ride and handling ride.
Read More:
Road Test: 2006 BMW M5
2010 Mercedes-Benz C 63 AMG
Base Price:
$63,500
Driver Must Haves:
AMG Performance Package ($6,000); Limited Slip Diff ($2,400)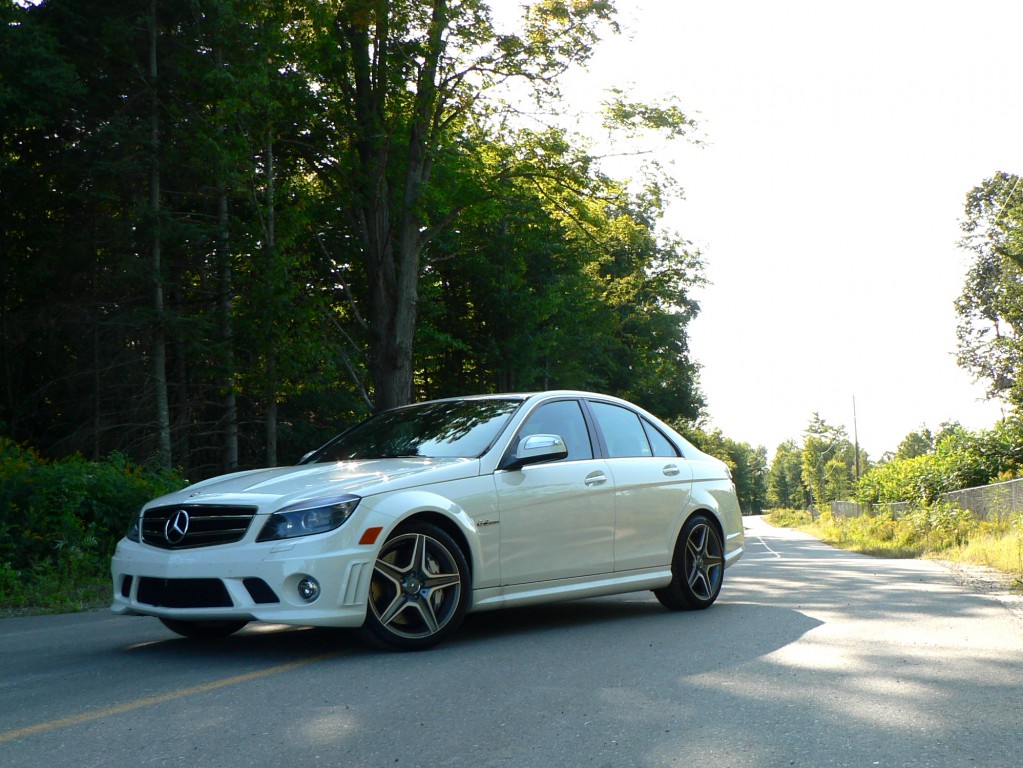 The latest in a long line of C Class sedans stuffed with hand built AMG V8s, the C 63 AMG is by far the most sporting hot rod Mercedes to date. Yes. Its 451 hp 6.2-litre mill plays a big role in its personality. The bark alone makes its stereo redundant. But the
über
-C is also entertaining when you're not trying to melt its rubber; a much more rewarding car to drive. Handling is balanced, and feedback from the steering wheel is much more communicative compared to its mute predecessor. Overall, there's an added sharpness and a level of communication that no other current Mercedes-Benz model possesses.
S-S.com Choice:
Tenorite Grey Metallic ($890)
Cudda Hadda:
2007 Mercedes-Benz E63 AMG
Why Buy?:
Ground pounding V8; best driving AMG ever
Read More: Road Test:
Road Test: 2009 Mercedes-Benz C 63 AMG
Comparo: Mercedes-Benz C 63 AMG vs. Lexus IS-F
2010 Mitsubishi Lancer Evolution GSR
Base Price:
$41,998
Driver Must Haves:
Handling Package ($3,000)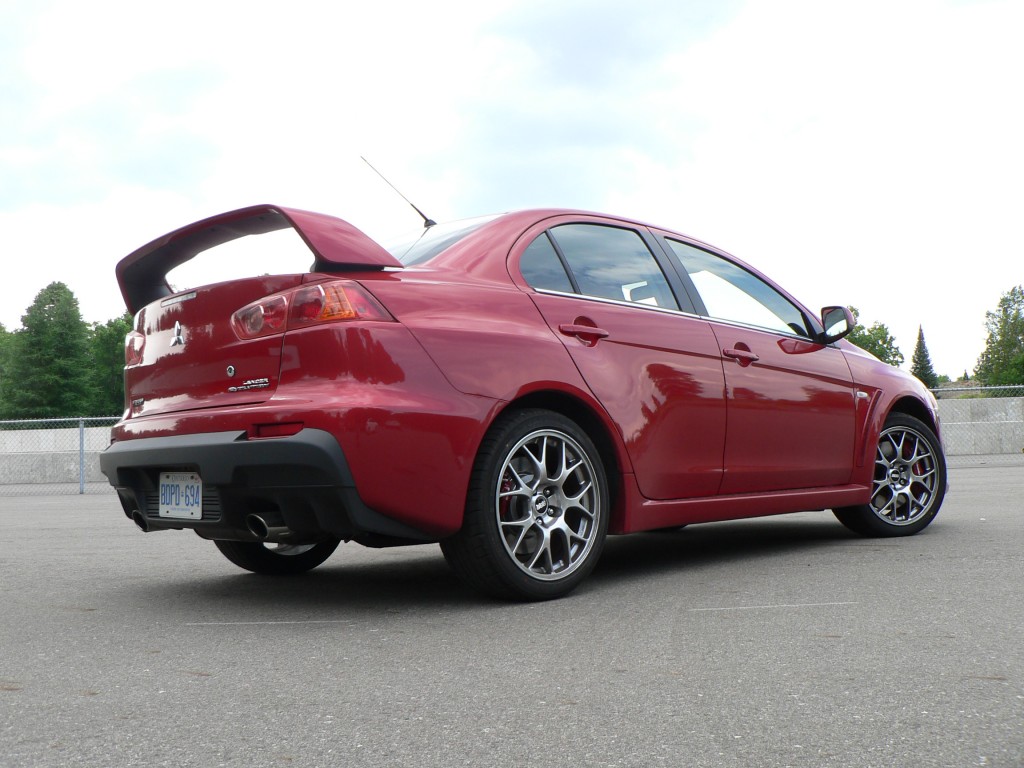 On the road, it's a bit loud and raucous compared to more refined (i.e. expensive) sports sedans. You get Recaros and a leather steering wheel, but the Evo's cockpit won't be mistaken for the more luxurious German brands. For non-track dogs, the GSR's five-speed stick needs another gear. But for raw driving fun in a four-door package, the 300 hp (turbo 2.0-litre four-banger) Evo delivers. A combination of nearly flat cornering and tactile steering is aided by the Evo's key party trick: Super-All-Wheel Control. S-AWC consists of an active center differential, yaw/stability controls, and Sport ABS. The normal power split is 50/50 front to rear, but the system can send up to 80 per cent to either end. Simply put: the Evo goes where its pointed, every time.
S-S.com Choice:
Graphite Gray Pearl ($160)
Cudda Hadda:
1989 Audi Quattro Turbo
Why Buy?:
Audi RS4 performance, for half the money.
Read More:
First Drive: 2008 Mitsubishi Lancer Evolution MR
Comparo: 2009 Audi A3 2.0T, BMW 135i Coupe, Mitsubishi Evolution, Subaru WRX STi
2009 CCOTY: Sports & Performance under $50k
Comments