2010 Audi A3 2.0 TFSI quattro
Base Price: $36,900
Driver Must Haves: Sport Package ($3,100)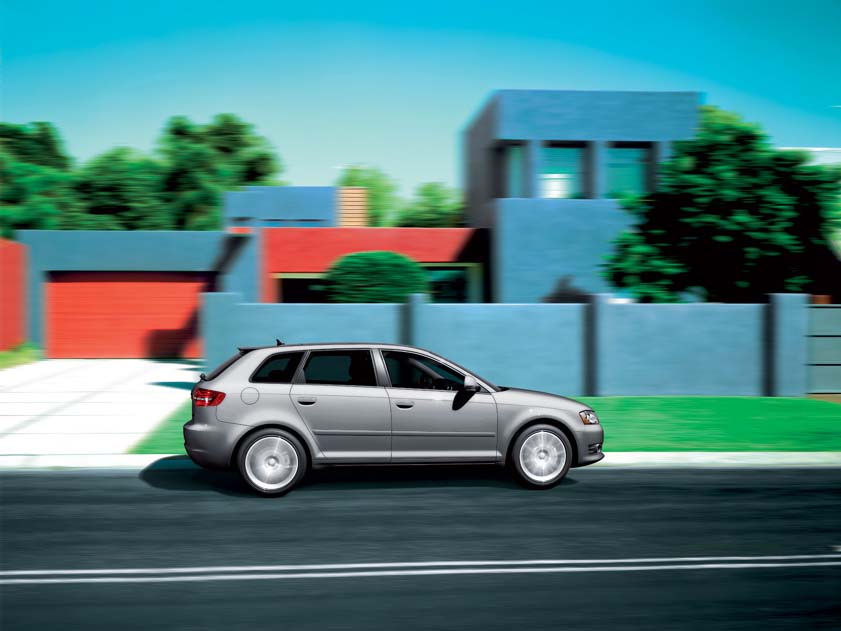 It's not as sharp as a Subie WRX265. But think of this classy-looking A3 as the Golf R Volkswagen Canada (shy 80 hp) won't bring here. The five-door A3 is chock-a-block with all-wheel drive, twin-clutch gearbox, a gutsy 200 hp and 207 lb.-ft. of torque 2.0-litre turbo-four and a magnetic-ride suspension that's part of a Sport package that includes better seats and 18-inch summer performance rubber. Set said suspension to Sport, and the Audi compact delivers body control, ride quality and balanced handling never before experienced in an A3.
S-S.com Choice: Meteor Grey Pearl Effect $650
Cudda Hadda: 2008 Audi TT S Line under-$40,000
Why Buy?: Balanced handling; sharp steering; flexible gearbox.
Read More: Comparo: 2009 Audi A3 2.0T, Mitsu Lancer Sportback Ralliart, Subaru WRX265
Comparo: 2009 Audi A3 2.0T, BMW 135i Coupe
Comparo: 2009 Audi A3 2.0T, BMW 135i Coupe, Mitsubishi Evolution, Subaru WRX STi
Comparo: 2005 Audi A3 2.0T, Volvo V50, Mercedes-Benz B200 Turbo
2010 Mazdaspeed3
Base Price: $32,995
Driver Must Haves: None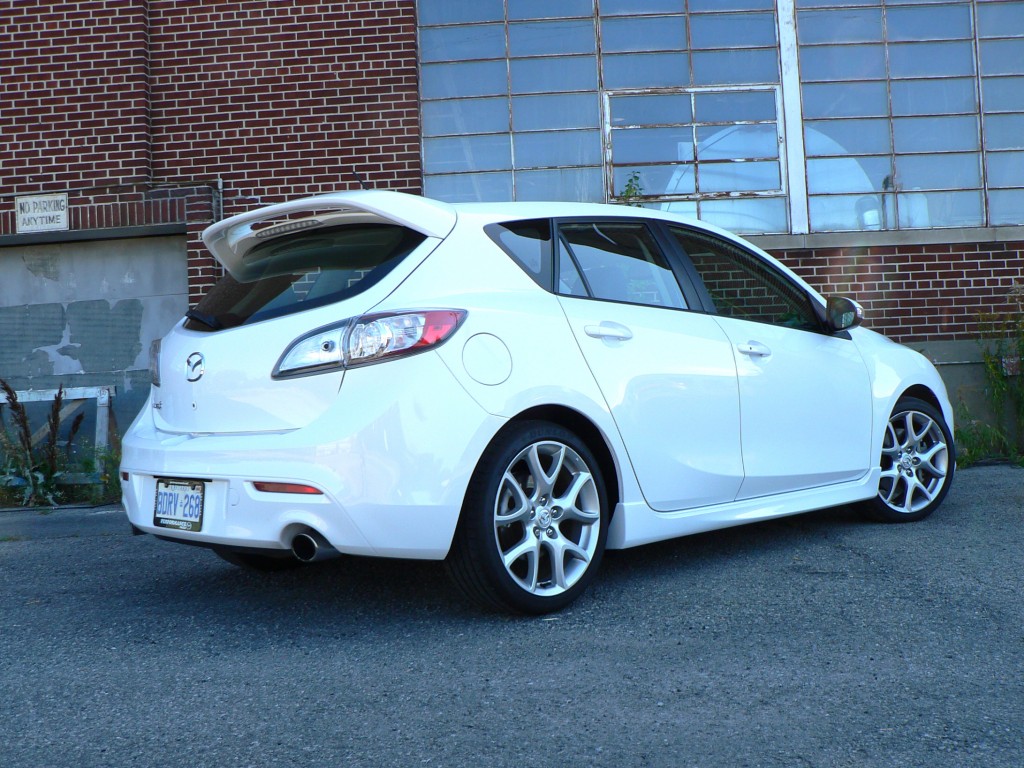 Updated for '10 with new bodywork shared with its cooking siblings, the sportiest Mazda3 is the hellion of this batch of half-dozen hot hatches. Its carryover turbocharged, intercooled 2.3-litre four still guts out 263 hp and 280 lb-ft to the front wheels through a six-speed manual transmission. Torque steer? You betcha. At least increases in spring and shock rates, electro-hydraulic steering system and larger rubber lessens understeer. A bit.
S-S.com Choice: Black Mica
Cudda Hadda: 2008 Mazda RX-8 under-$30,000
Why Buy?: Boy Racer looks; lots of power equals lots of performance.
Read More: Road Test: 2007 Mazdaspeed3
Comparo: 2007 Honda Civic Coupe Si, Mazdaspeed3, Mini Cooper S, Volkswagen GTI, Volvo C30 T5
2010 Mini Cooper S Clubman

Base Price: $31,500
Driver Must Haves:Dynamic Traction Control/LSD ($325)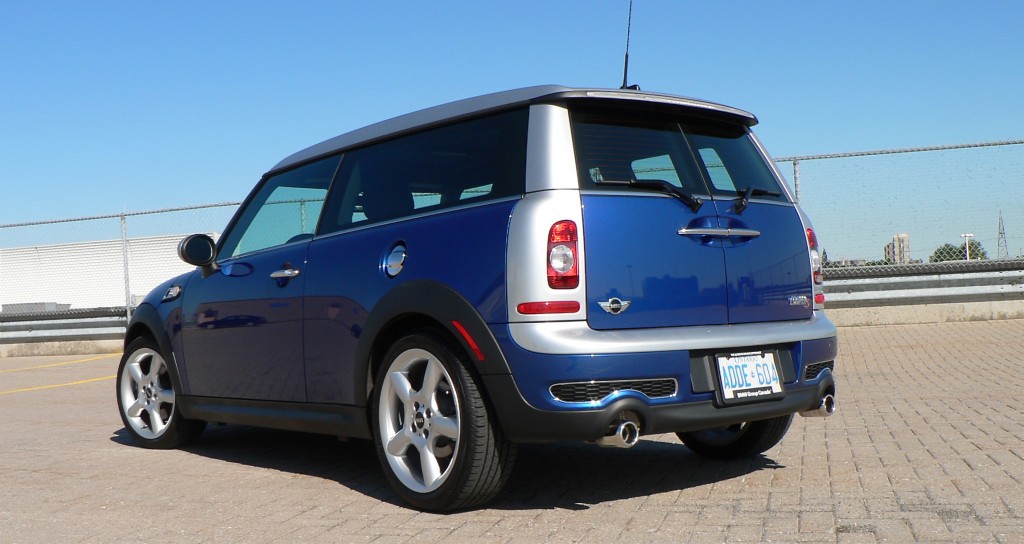 Still fresh after seven years on the market, the new-for-'09 wagonish Clubman joins the shorty Cooper models, which were all-new in '2008. The  Clubman's stretched-wheelbase, added length, rear passenger door and a pair of rear barn doors don't take away from the Mini's go-kart capabilities. And grownups will appreciate its more compliant ride. As per the other Mini S models, the stretch-lino of Minis gets a direct-injected 1.6-litre turbo-four that pumps out a healthy 177 hp and 172 lb-ft via a slick-shifting six-speed manual.
S-S.com Choice: $490 Dark Silver Metallic
Cudda Hadda: 2006 Acura RSX Type S, low-$20,000s
Why Buy?: Supercar killer, now with some rear and cargo room.
Read More: Road Trip: Mini goes hunting for Airstreams
2010 Subaru WRX Five-door
Base Price: $33,395
Driver Must Haves: None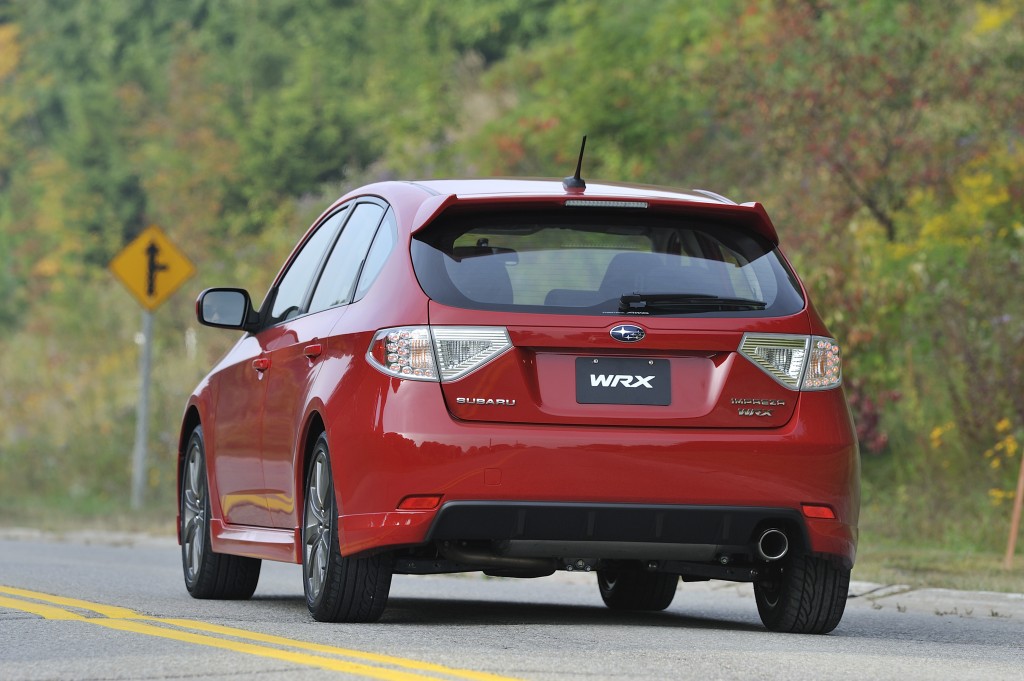 For 2010, the "265" badging has been dropped. But the regular-strength WRX still remains the WRX to get over the pricey STi. For example, only 40 hp shy of the top-line $39,995  STi, the 265 goes from 0-to-100 km/h in only 5.4 seconds—just 0.2 seconds slower than the STi. It helps that the WRX265 only weighs 1,440 kg—about 100 kg less than its big brother. And with a more accurate five-speed stick (an autobox is available),  the WRX is a much more livable daily driver in cut-and-thrust urban manoeuvres than the more trying STi with its sloppy six-speeder. The WRX's ride is still resilient on bad pavement, but the extra motion from the '08 WRX seems to have been removed.
S-S.com Choice: World Rally Blue Pearl
Cudda Hadda: 2008 Mitsubishi Evolution about $35,000
Why Buy?: Straight line performance, refined on-the-road characteristics; why spend more for an STi?
Read More: Comparo: 2009 Audi A3 2.0T, Mitsu Lancer Sportback Ralliart, Subaru WRX265
Road Test: 2009 Subaru WRX265 Sedan
2010 Volkswagen GTI
Base Price: $27,675
Driver Must Haves: 225/40-18 rubber and alloys ($975)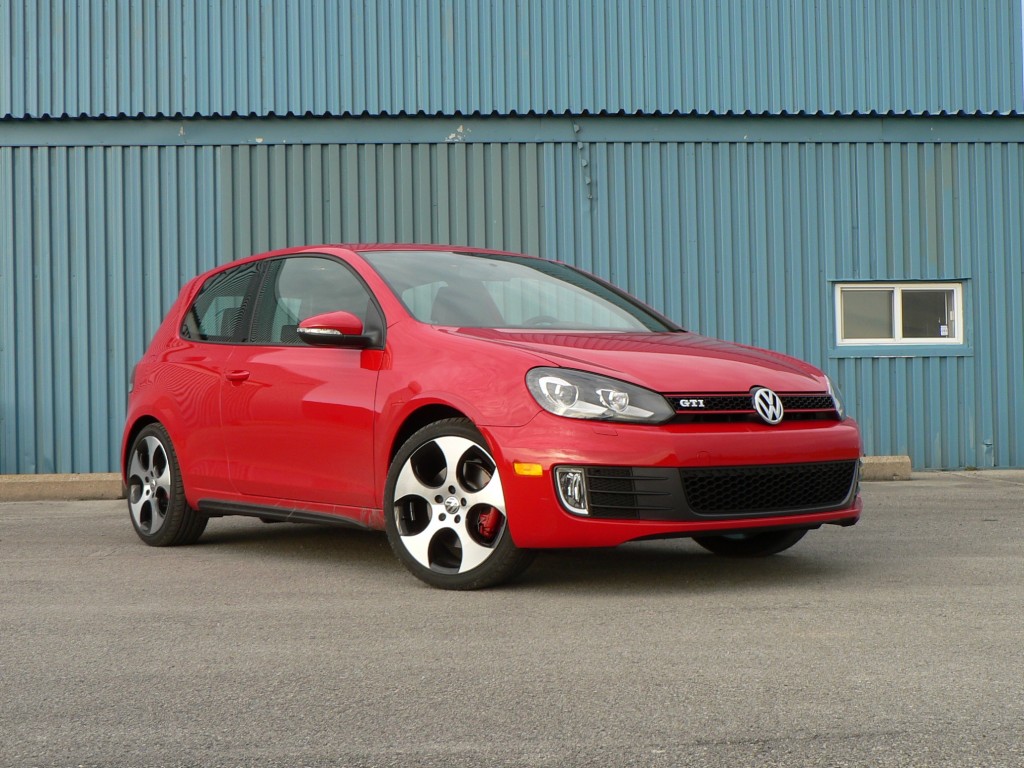 More like a Mark 5 1/2, instead of its official Mark VI designation, meangingful adjustments to the revised 2010 GTI's chassis makes it our favourite hot hatch.  The front-drive VeeDub's turbocharged 2.0-litre inline-four is a carryover. Though its 6.9 second 0-100 km/h time matches the more furious Mazda3. Admittedly, the VW isn't as sharp in it's handling as the hyper Mazspeed3; its extra height and weight are the main culprits. But the suspension's flexibility conjures up a good compromise. The new killer app for 2010 is its standard front electronic differential. It applies brake pressure to the inner wheel, which sends more torque to the outer wheels. The result? Understeer is dramatically reduced; the car feels more balanced and cleaner (i.e. faster) through turns. The only thing the new GTI needs is about another 70 hp. Say, like in the European Golf R…
S-S.com Choice: United Gray Metallic
Cudda Hadda: 2004 Audi S4 4.2 under $30,000
Why Buy?: Upscale interior, refined ride, torquey four, predictable handling
Read More: 2010 CCOTY: Sports and Performance >$50k Comparo: 2007 Honda Civic Coupe Si, Mazdaspeed3, Mini Cooper S, Volkswagen GTI, Volvo C30 T5
Comparo: 2007 Chevrolet Cobalt SS Supercharged, Honda Civic Coupe Si, Vollswagen GTI
Road Test: 2007 Volkswagen GTI
2010 Volvo C30 T5 R-Design
Base Price: $40,695
Driver Must Haves: None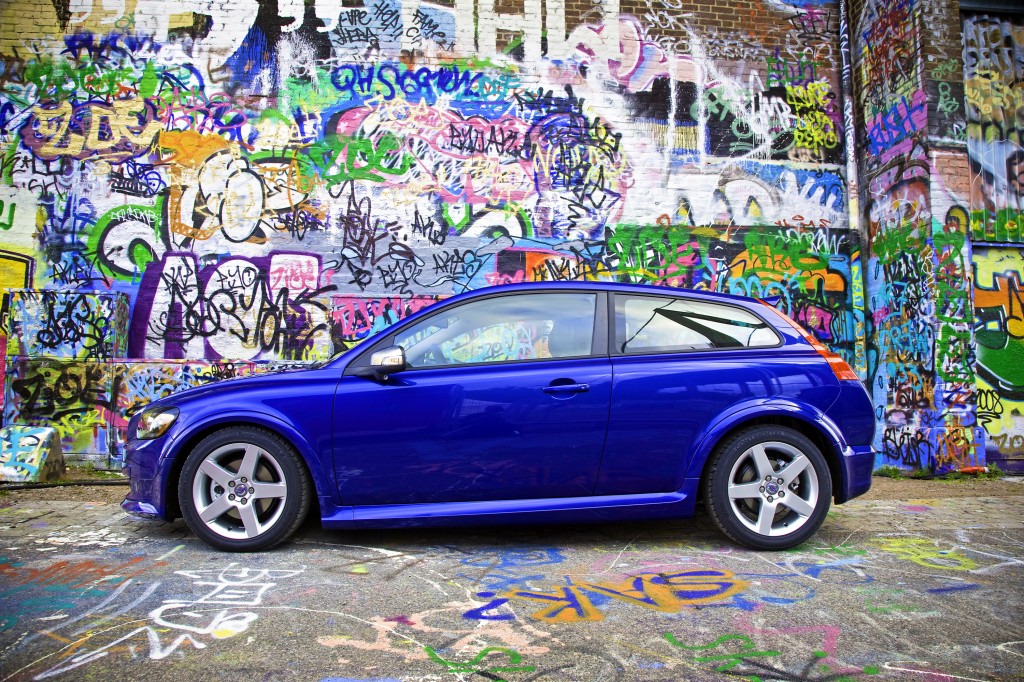 If the Volvo part of your brain is full of V-this or XC-that, make room for the C30. Shorter and lighter than the S40 sedan upon which it's based, the C30 is a lot more agile. The C30 T5's electro-hydraulic steering is accurate. While paired to a six-speed stick, its 227 hp 2.5-litre turbocharged five is smooth and eager. Compared to its S40/V50 platform mates, Volvo's done a better job with its hot hatch's suspension, combining flat cornering without a brittle ride.
S-S.com Choice: Electric Silver
Cudda Hadda: 2006 Volvo V70 R under $25,000
Why Buy?: Swedish supermodel looks; smooth five-banger; balanced suspension.
Read More: Road Test: 2007 Volvo C30 T5
Comparo: 2007 Honda Civic Coupe Si, Mazdaspeed3, Mini Cooper S, Volkswagen GTI, Volvo C30 T5
Comments