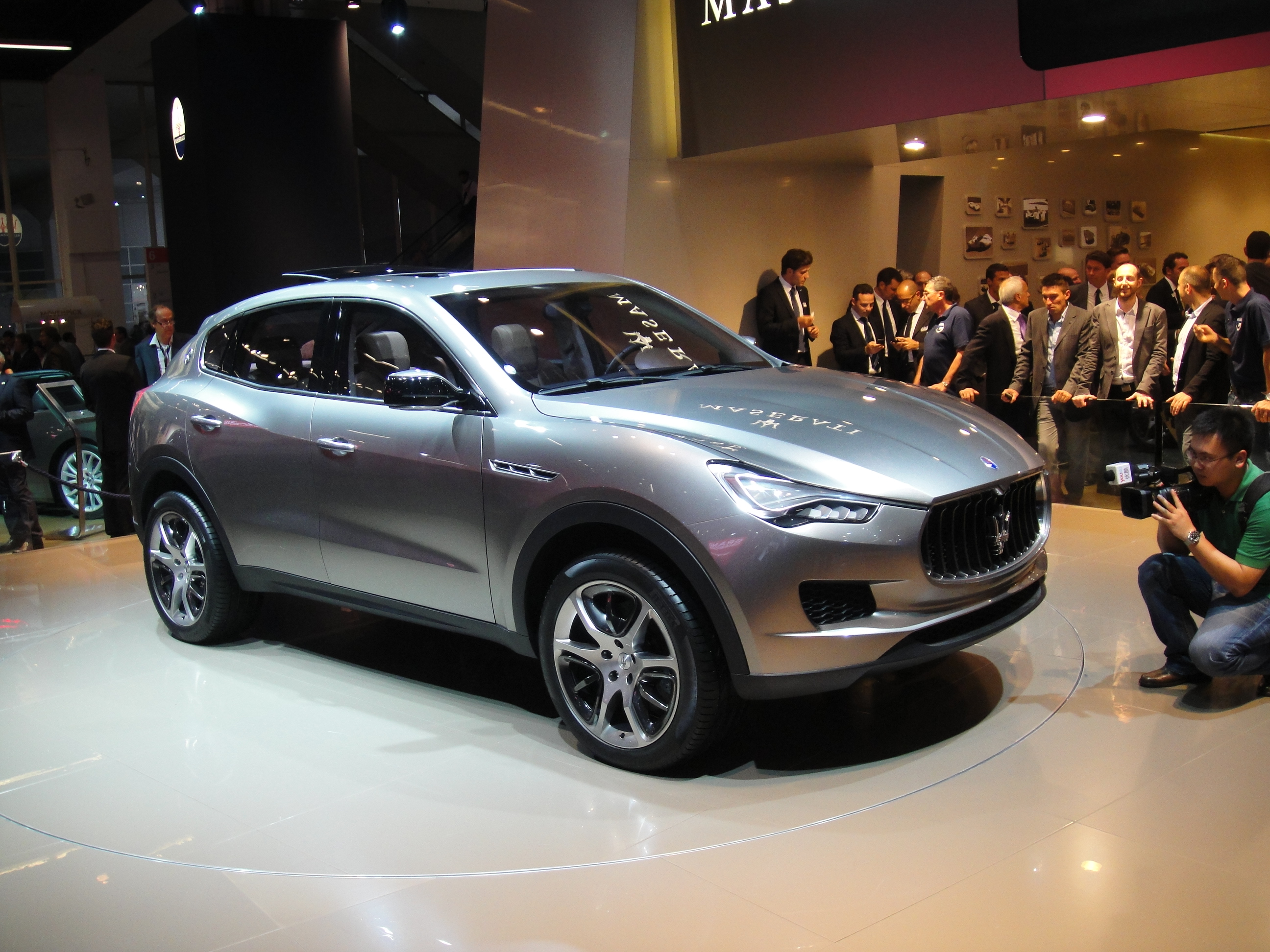 B
y John LeBlanc
It's one thing to put up with the lack of air conditioning, long lineups for the food, seas of bleach blonde dealer wives, and obnoxious videographers pushing and elbowing to get the best angles (you know who you are, Mr. Tripod!). These are all expected at the bi-annual Frankfurt motor show, one of the biggest in the world. But the 2011 event also hosted several less-than-appreciated concept and production debuts on the show floor as well. Here are a few of the show's flops.
2012 Honda Civic (European market)
Let me be clear: My beef isn't with the redesigned European-market 2012 Civic. No, my grievance is with its maker. Ever since the Honda stopped offering a hatchback Civic to Canadians in 2005, it's been the one common bread-and-butter car I've been forced to admire from afar. Compared to our less practical and conservatively-styled sedan and coupe-only "all-new" 2012 Civic, the Euro version is much more interesting to look at, and much more driver-oriented on the inside. And, of course, it has that oh-so-practical rear opening, which rivals offer in their compact lineups back home in Canada. So please Honda, tell me one more time: Why won't you sell the Civic hatch here?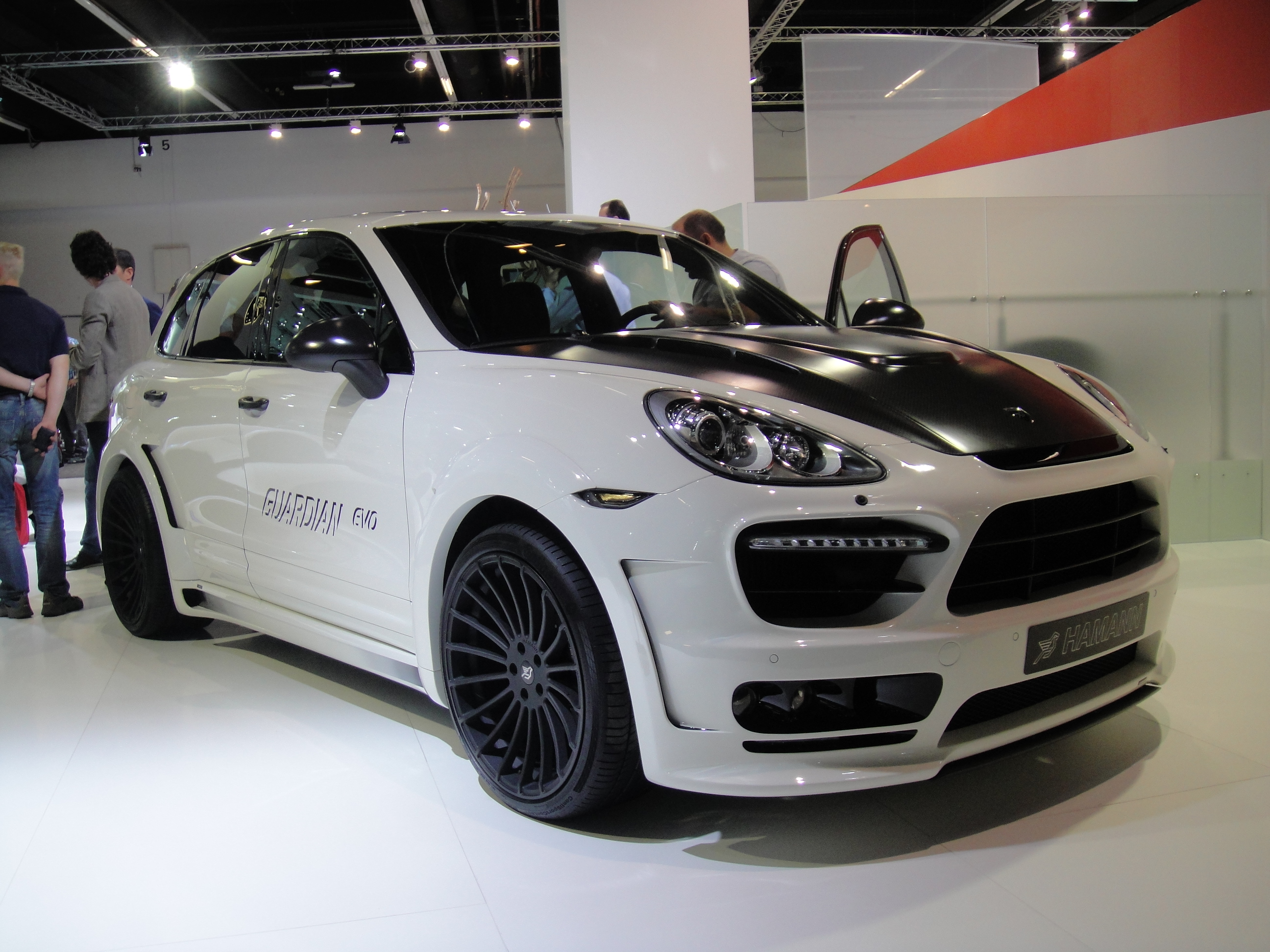 German Tuners
Truth be told, you already have to have a healthy ego to drive a Porsche Cayenne, what with the inevitable cocktail questions as to why you had to have one over its nearly identical Volkswagen Touareg platform-mate. Now imagine what kind of megalomaniac you have to be to drive the Hamann Guardian Evo, an overtly tuned version of Porsche's Cayenne. If you don't already know, Hamann is one of the many aftermarket Teutonic tuners (including the likes of Techart, Brabus, etc.) that love to take typically conservative German machinery and turn them into rolling works of vulgarity. Standard fare usually includes flamboyant body kits, outrageous paint jobs, over-the-top interiors and the ability charge plenty to the more-money-than-taste crowd.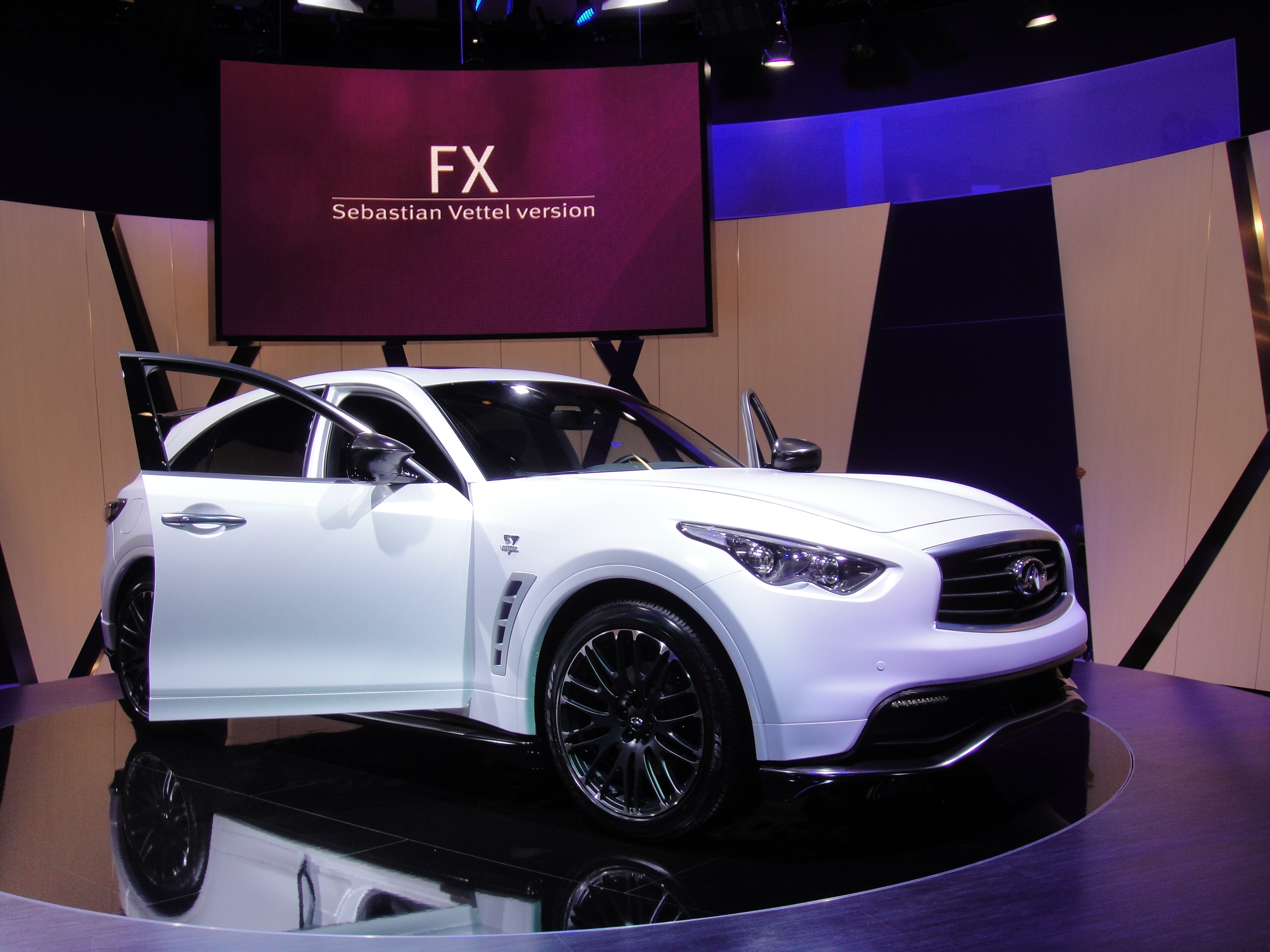 Infiniti FX Sebastian Vettel Version Concept
Perhaps Infiniti product planners missed the ridicule other moronic performance SUVs like the BMW X5 M and Mercedes-Benz ML63 AMG receive from car enthusiasts. Or maybe they actually think the Hamman Guardian Evo is cool. Who knows? What I do know is that the Infiniti FX Sebastian Vettel (as in the reigning Formula One World Driving Champion drives for Infiniti) Version Concept is the answer to a question no one asked. Please put your hand up if you thought the FX would be perfect if it had a 20-mm lower ride height, 30 more horsepower (now 414), more aero body parts and longer gearing allowing it to hit a claimed top speed of 300 km/h. Hmmm ... thought not.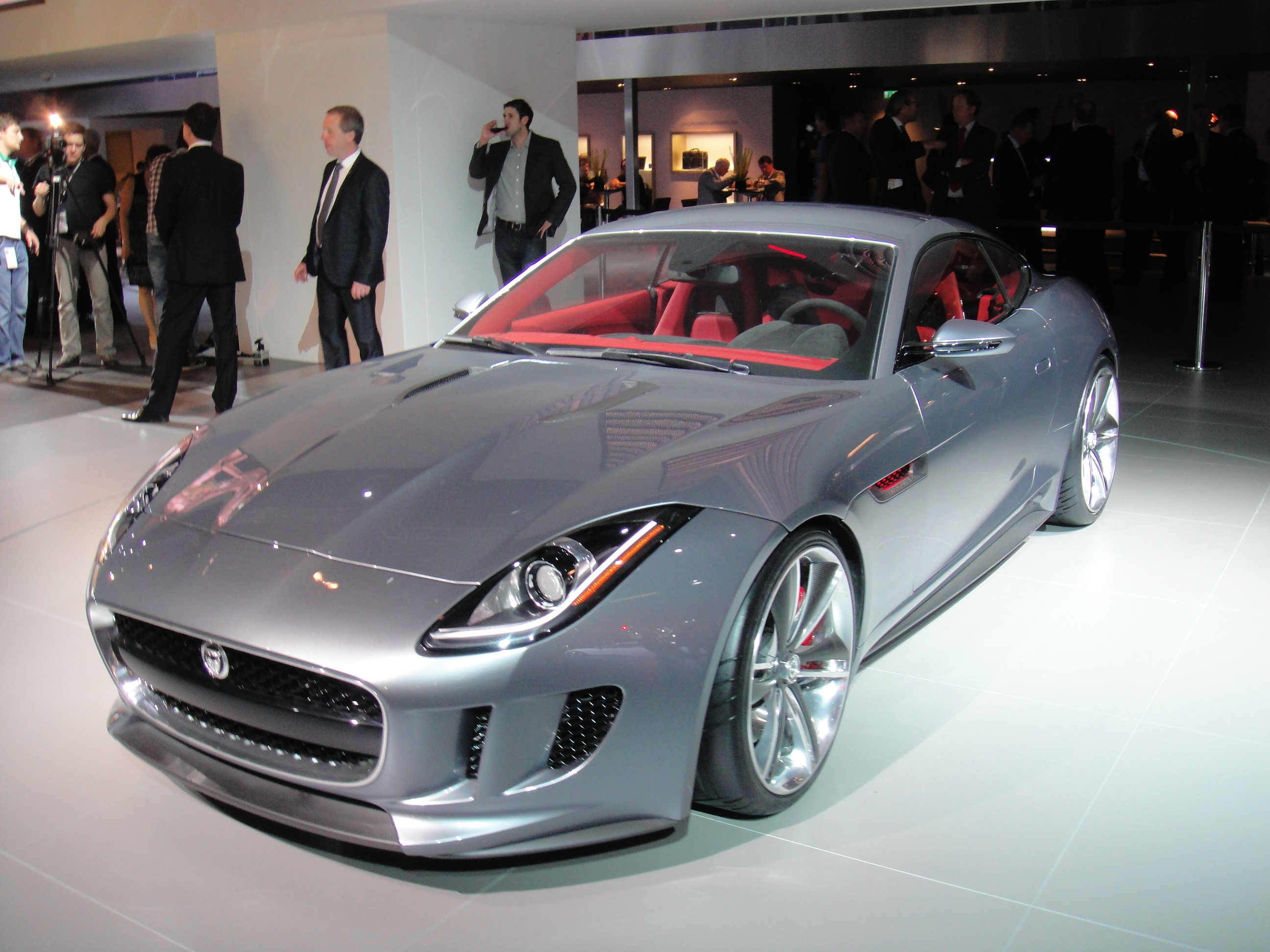 Jaguar C-X16 Concept
Admittedly, I am only taking half-demerit points off the latest in a long string of Jaguar sports car concepts. From the back, the new C-X16 (which everyone agrees will be produced) is original, distinctive, and clean. Bonus marks go to its side-opening rear hatch glass, a respectful nod to the XK-E coupe from the early 1970s. But as the C-X16 revolved around on a Lazy Susan turntable, its face appeared. And that's when it appeal vanished for me. With its Mercedes-Benz SLS AMG headlights and multiple vertical air inlets flanking its grille, it's as if the front of the Jag was outsourced to another design department. Can we get the front end of this kitty cleaned up before it goes into production?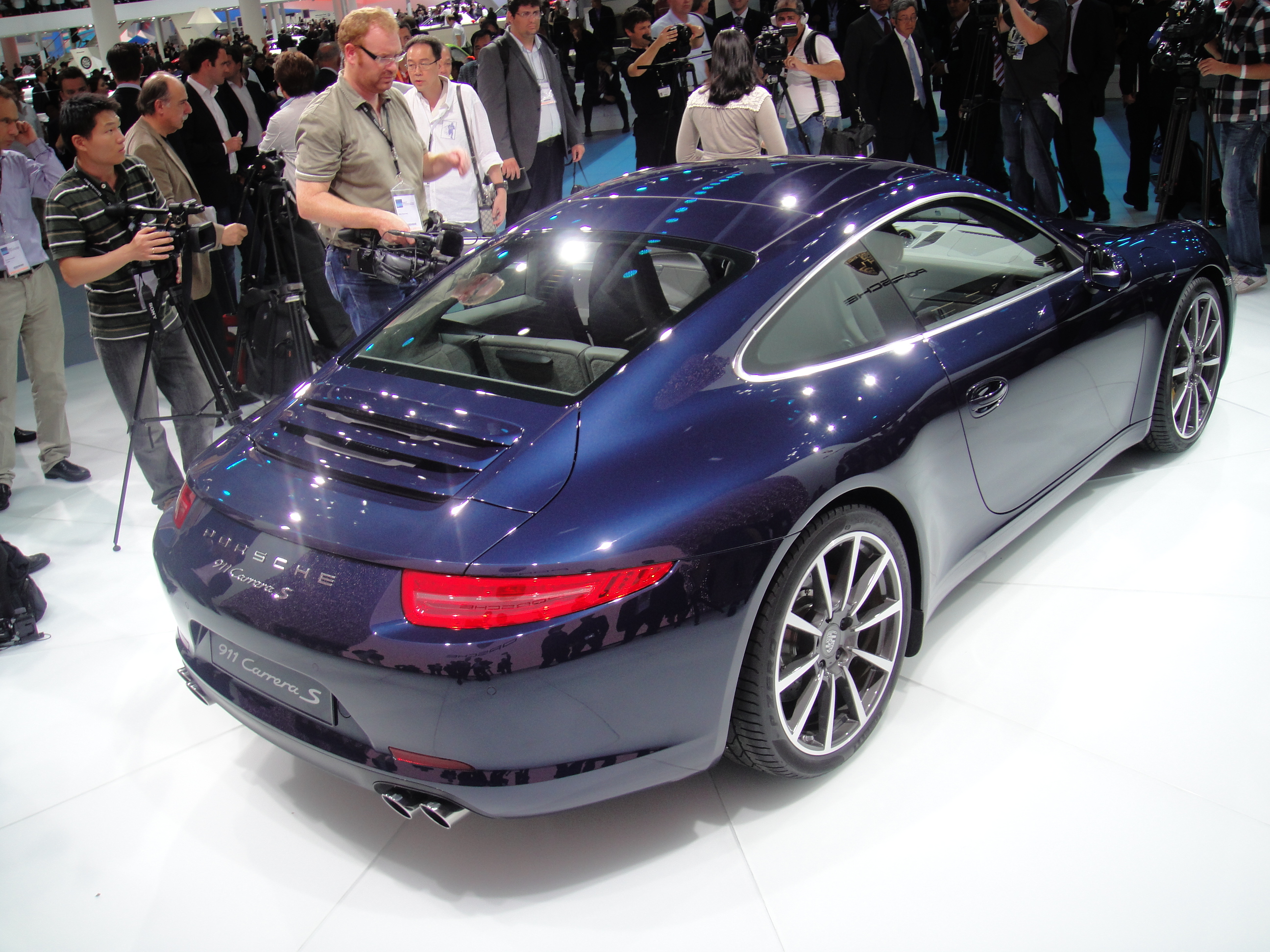 2012 Porsche 911 Carrera
At first glimpse, the official PR photos of der neue 911 didn't look that different compared to the last one which arrived in 2004. But in the metal and plastic on the Frankfurt show's floor, the latest iteration of the iconic Porsche looks the least like the original that arrived in 1964. That Porsche had one of the originals parked a few feet away cemented the fact. Yes, the new Carrera and Carrera S - the first in what will surely be a long line of 911 variants - are lower, lighter, quicker and more environmentally friendly than before. It also happens to be wider, quieter, and more refined, with a longer wheelbase and a more spacious cabin, all of which push it out of the sports car realm and into grand tourer territory. Sorry folks, if you really want a true Porsche sports car, stick to the Boxster/Cayman family.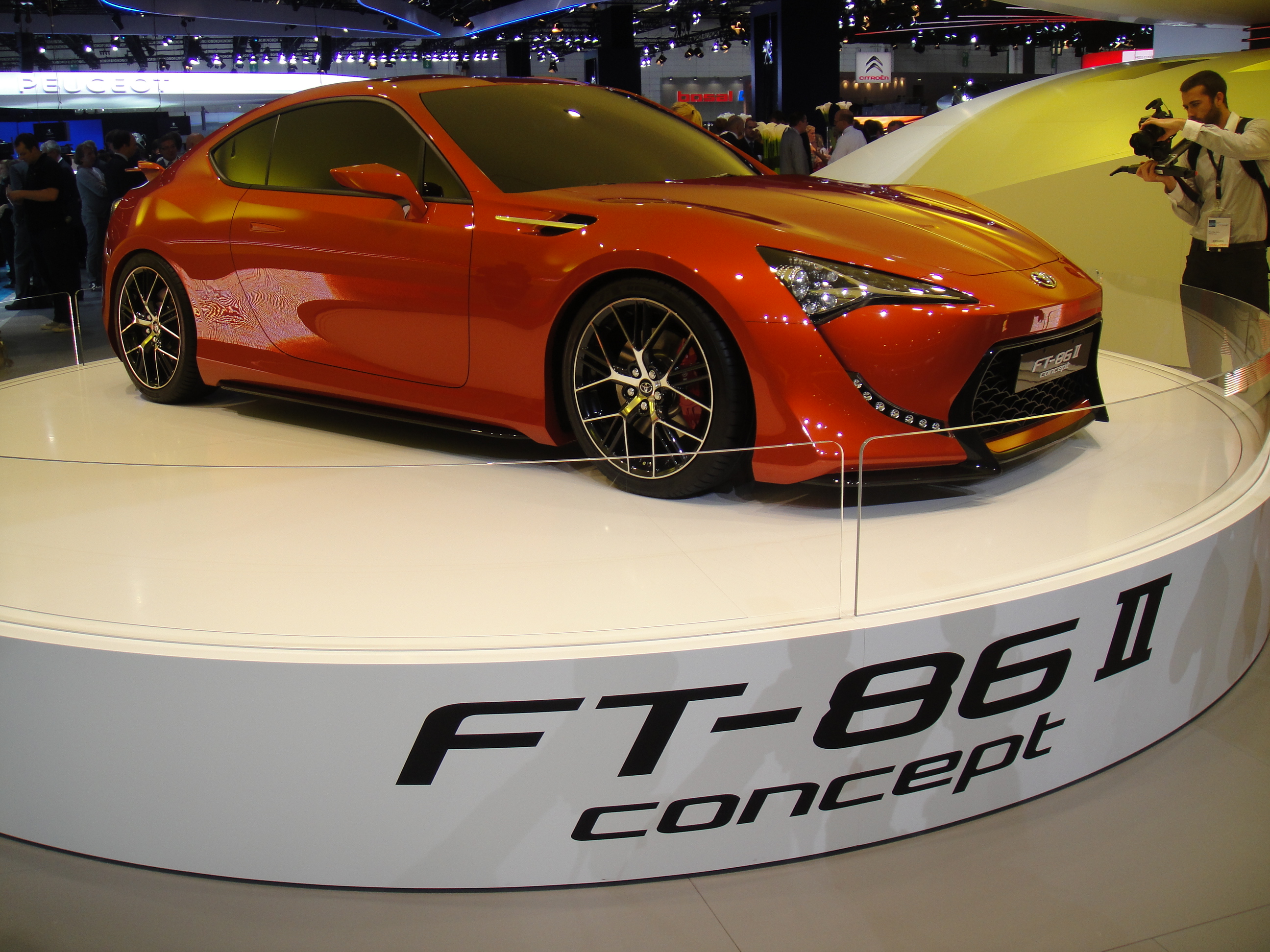 Toyota FT-86 II Concept
Frankfurt was the fifth time we've seen the FT-86 in concept form since its debut at the 2009 Tokyo show. And that's not including the appearances of its virtual Scion twin and the transparent mockup of the Subaru version. And the "II" variant that showed up in Germany was first seen last March at Geneva. Now, I know a lot is riding on the FT-86, the small sports coupe that was inspired by the 1980s Corolla SR-5. It signifies Toyota's return to its roots, and its ability to make a car that has more personality than an ATM. But if Toyota doesn't start getting the FT-86 into showrooms pretty soon, the attention-deficit young enthusiasts the car is targeted at will have moved on to something more interesting.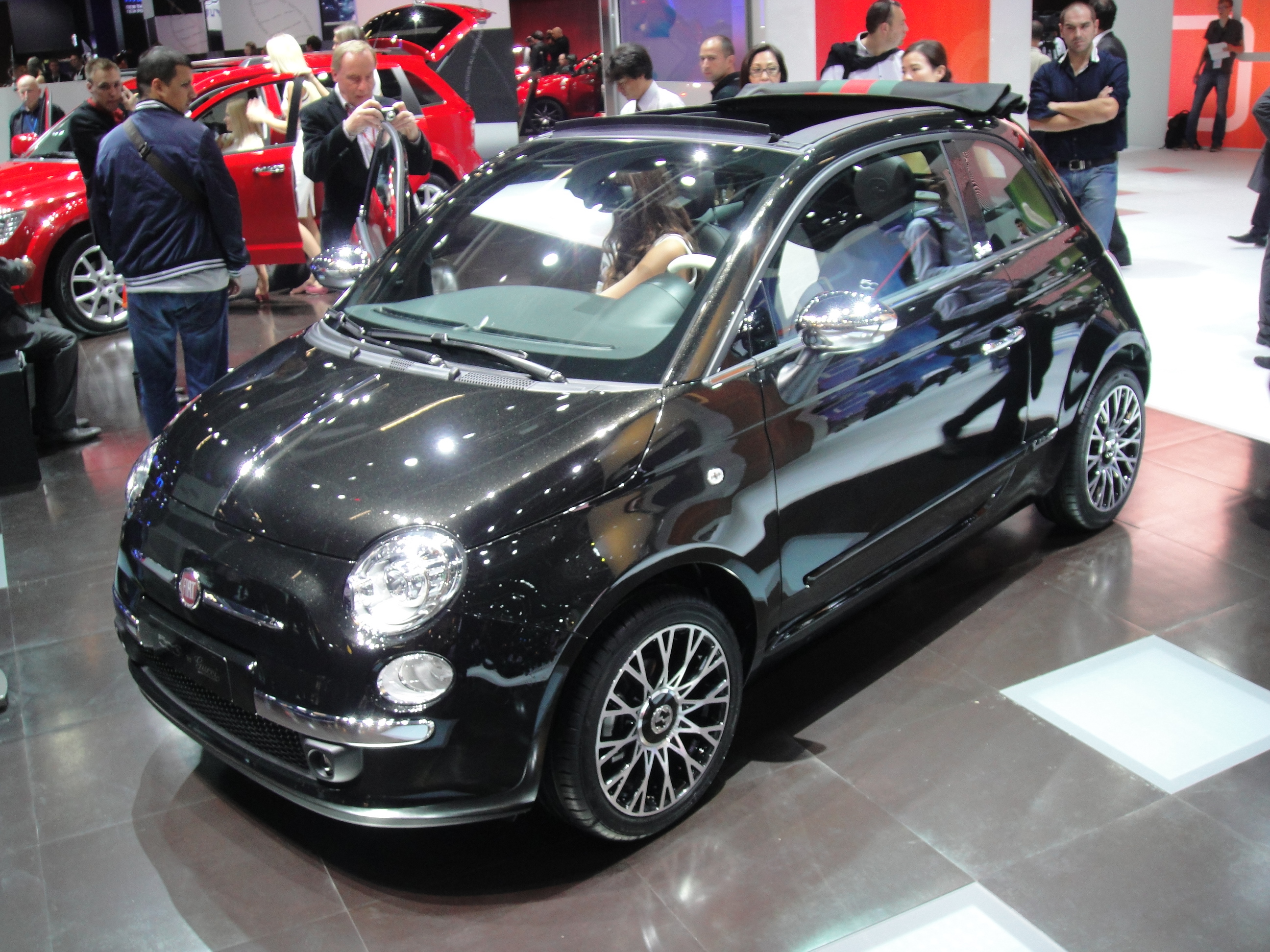 2012 Fiat 500 C by Gucci
Every time Fiat rolls out another 500 by Gucci special edition, I can't help but ask, "Why?" The one shown here in Frankfurt is the cloth top convertible version. It complements the hardtop 500 Gucci that was unveiled last spring, which the creative director of Gucci, Frida Giannini, explained its existence by saying, "Traveling in style has also been at the heart of Gucci ever since Guccio Gucci founded his company as a producer of leather trunks, suitcases and handbags in 1921. So ... it struck me as a perfect opportunity to create a new modern travel statement in Gucci's 90th anniversary year." I wonder if Frida remembers the last time Gucci put its name on a car - as in the 1989 Lincoln Town Car Gucci Special edition, with its standard fake convertible-look roof.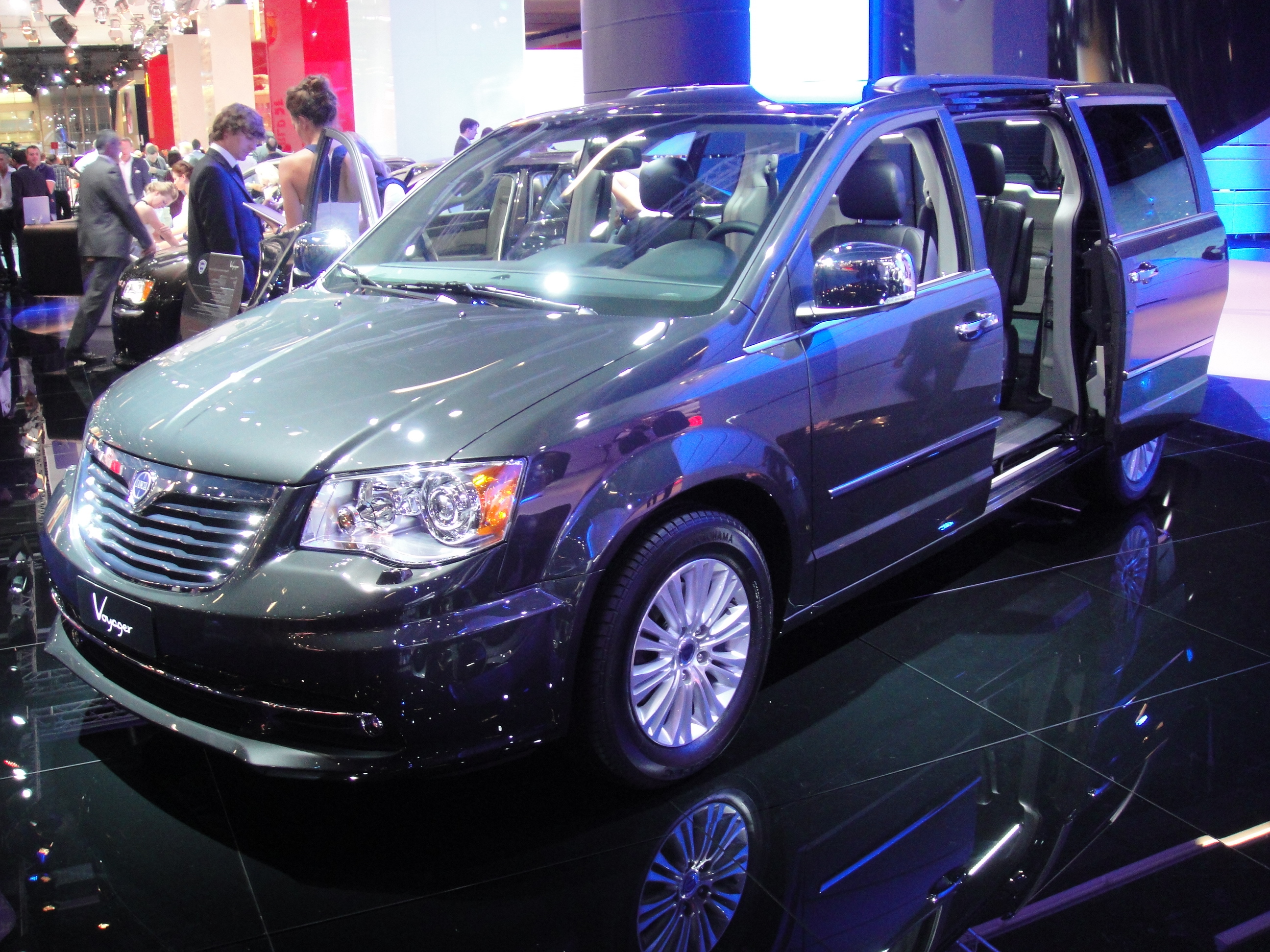 Lancia-badged Chryslers
The following is my opinion, not fact: I think that parent Fiat really doesn't want Lancia to do well. I mean, if you were running Lancia - a traditional Italian brand with a storied history, sold mainly to Italians, in Italy - would the path to success include rebadging American-designed and Canadian made minivans and full-size sedans, and "Built in Detroit" rental-fleet convertibles? Unfortunately for Lancia dealers, that's exactly what they are being asked to move out the door of their showrooms. Going forward, its lineup will include the Voyager (Chrysler Town & Country), the Thema (Chrysler 300) and Lancia Flavia Cabrio (Chrysler 200 Convertible). Hey, Sergio, good luck with that ...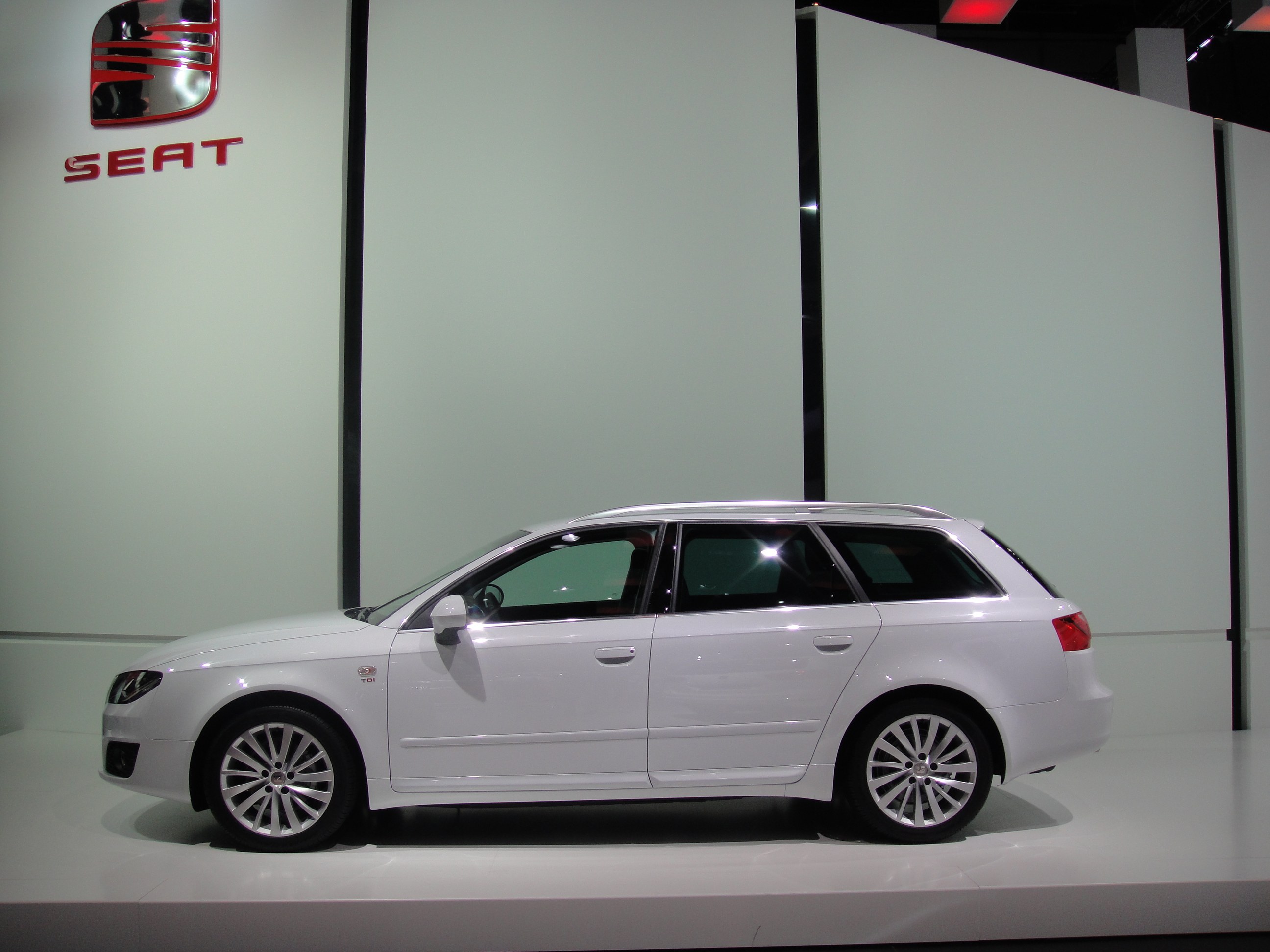 2012 Seat Exeo
You'd be forgiven if you thought the Exeo looks like an Audi A4. Or more specifically, the "old" '05-'08 A4. Because, well, it is an A4. Let me explain. Seat (read: Say-at) is the former Spanish government-run automaker that fell under the control of Germany's all-consuming Volkswagen Group in 1982. It's been positioned just above the Czech brand Škoda and just below VW products in the VW Group's General Motors-like pricing hierarchy. In fact, if you were to pull a reference from GM's book, Seat would be VW Group's Pontiac. Anyhow, the brand never had a car before larger than a compact, so when on was needed, it simply packed up the entire A4 production line from Germany and moved them to a factory in Spain. So, if you're in the market for an old-yet-new A4 ...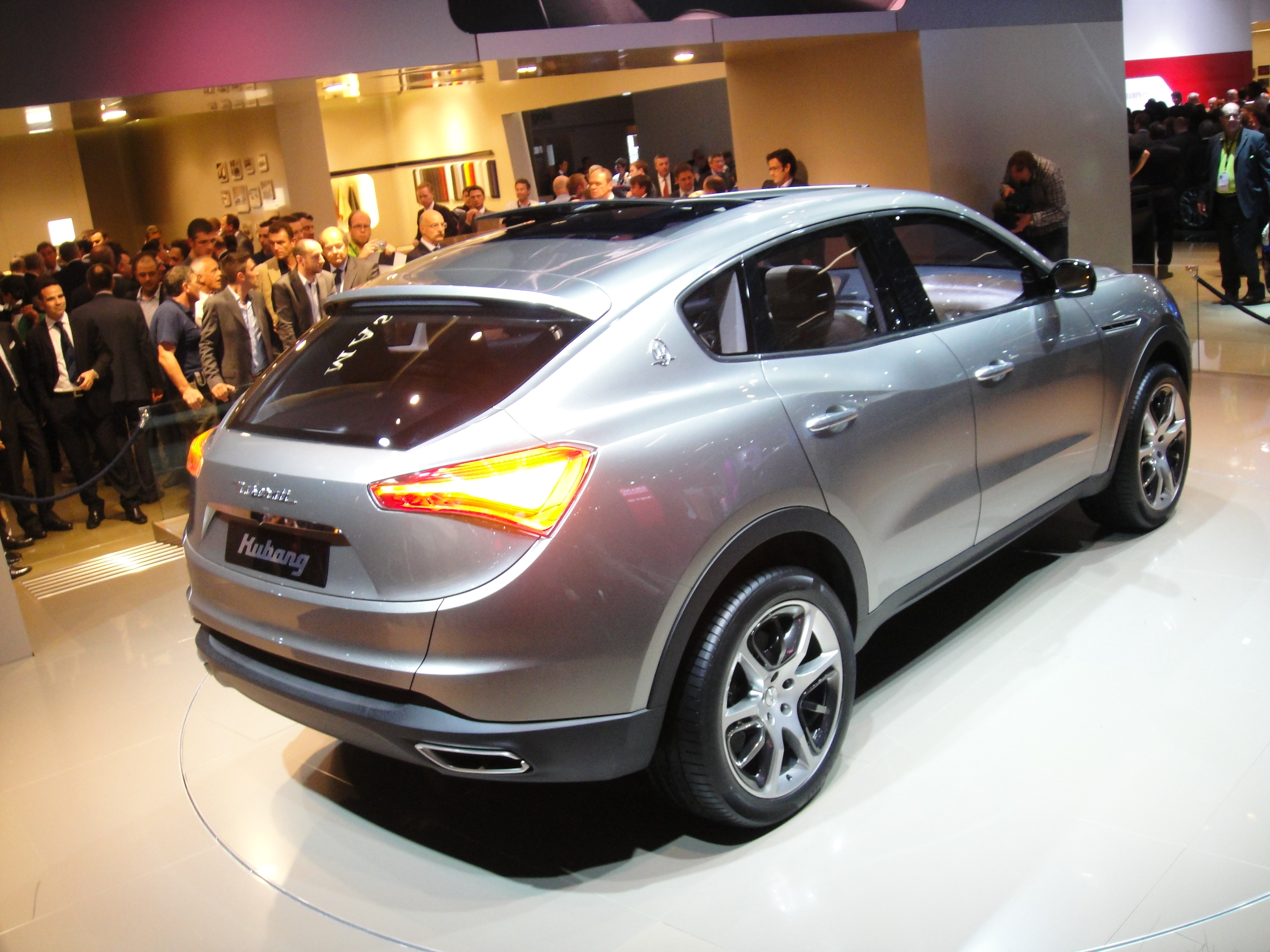 Maserati Kubang Conept
Forget its concept moniker - Maserati's first ever SUV is but a few months away from production. Fiat - Chrysler Group's latest caretaker - is already bragging about the potential new jobs the Kubang will bring to the Detroit, Mich. factory where it's slated to be built alongside its platform mates, the Jeep Grand Cherokee and Dodge Durango. Of course, the outcry of blasphemy from fans of the legendary Italian brand need only look at what Porsche did do its faithful in 2003 when it introduced its Cayenne. On the flip side, the potential profits are hard not to eyeball. Fiat is secretly hoping for the same mega-success Porsche has had. And that means trophy wives from Beverly Hills to Richmond Hill will have a new ride to go shoe shopping in sooner than later.
09.28.11 |
2011
,
2012
,
Audi
,
Auto Shows
,
Chrysler
,
Frankfurt
,
Infiniti
,
Jaguar
,
Lancia
,
Maserati
,
Porsche
,
Toyota
|
2 Comments
Comments