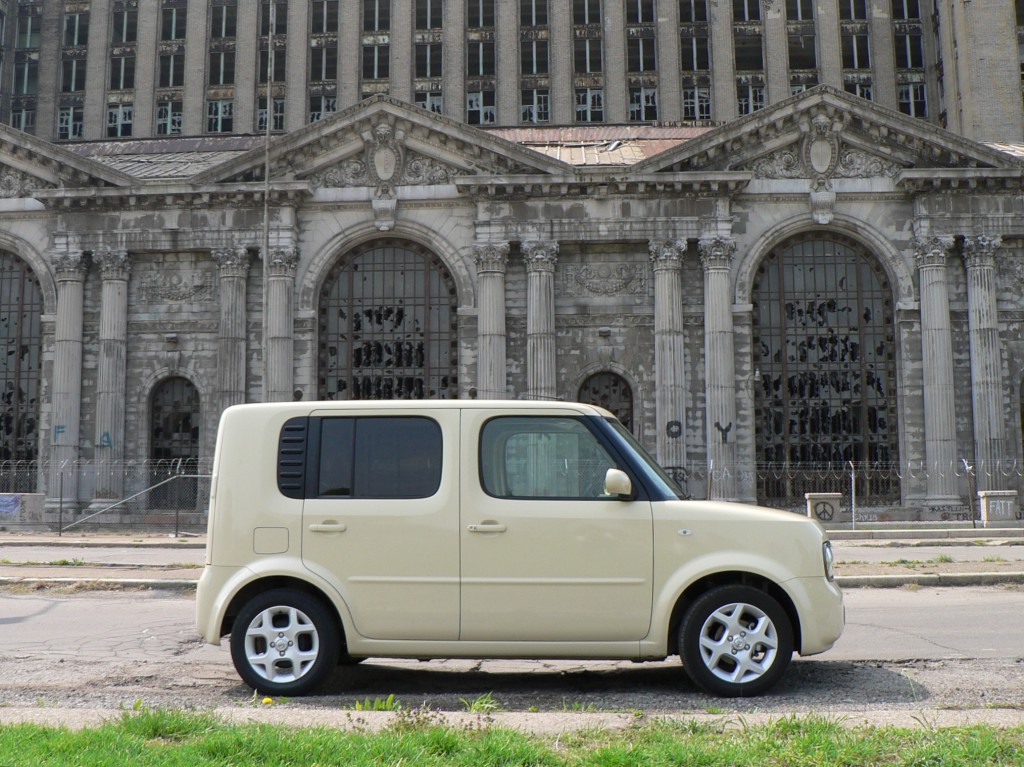 Story and photo by John LeBlanc
This year marks my tenth anniversary of having to answer the question, "Why would you want to go to Detroit in the middle of January?" Like making the decision to spend $10 in the theatre on a new Bruce Willis movie, over the course of the past decade it's been getting harder and harder to come up with a good answer. However, I didn't have any trouble coming up with a list of excuses why not to attend this year's Detroit auto show:
Let's call a spade a shovel: It's the Dee-troit Show!! Get over it!
You, me, the pizza delivery guy—everyone calls this event "the Dee-troit Auto Show." So why do organizers keep on with the pretentious-sounding "North American International Auto Show?" Or worse: "NAIS?" What? We have to pretend that other cities with equally large events in Chicago, Toronto, New York and Los Angeles aren't part of the continent?
The weather
Look, I was born and raised in Ottawa. I don't need to travel to get lousy weather in January. If I'm going to drive eight hours to get to a car show in January, it should be one hour to the airport, then seven more on the road—but in a warmer climate.
Crossing the border
If you decide to attend the show by car, or stay on the Canadian side in Windsor, getting back and forth across the U.S.-Canada border (which means long lineups in the Windsor-Detroit tunnel and dealing with the nice, "fast" and friendly folk at customs) makes a trip to the dentist seem like a vacation in Hawaii. Better yet: Try getting back to Windsor after a day at Cobo Hall. Your choices are either a US$30 cab ride with a driver packing "protection", a $60 hired-car ride, or a city bus.
Forget January. Why would you go to Detroit, period.
Crime. Crumbling roads. Burned out buildings. Downtown Detroit is venue for apocalyptic Hollywood blockbusters, like its former train station, above. It's not that Detroit hasn't had any culture or entertainment since the 1960s. You just have to drive 30 minutes outside of the city to find any.
Cobo Hall
One of the reasons many automakers have declined to participate in the Detroit show are the venue's limited space and obsolete facilities. In fact, preparations for the show have to begin six months in advance, in order to properly deal with the inefficiencies of Cobo Hall's loading docks.There have rumblings about moving the auto show to a metro Detroit suburban location. I say go one better: move it to Chicago.
The incredible shrinking car show
If this is a car show, where are the cars? Over hyped media days aside, auto shows have the same objective as any other trade show: lure potential customers in with never-seen-before products, hoping they'll stick around and buy existing models—all under one roof. But like last year, Detroit show organizers had a hard time convincing all the automakers to show up.  Missing this year from Cobo were Nissan, Infiniti, Bugatti, Spyker, Aston Martin, Mitsubishi, Lamborghini, Porsche and Suzuki. Ferrari and Maserati were there. But they only had one car each, mere distractions at the Fiat-Chrysler stand.
The lack of excitement
If this is a car show, where are the show cars? Really, the last Detroit show that had some genuine excitement was four years ago, when the Chevrolet Camaro and Dodge Challenger concepts were the stars of the show. Since then, the concepts at Detroit—mainly small cars, hybrids or EVS—have been about as passionate as a Catholic nun on Sunday. I mean relay, do you think concepts like this year's
Toyota FT-CH
concept (a future hybrid compact,) or a little Lancia hatchback with a Chrysler badge is going to draw hordes of  locals during the public days of the show?
Haven't we met before?
Not only is there less and less to get excited about at Detroit, what little news there is has been leaked online by automakers before the show even starts. Some automakers have so-called "deep dive" media events, usually held in December weeks before the show. They'll bring us in, show us what's in store for the show, then ask us to keep it under wraps until the media days. Inevitably, information gets leaked. Or information is systematically released by the automaker days before the show. Both strategies are to ensure potentially more exciting rival announcements during the media days doesn't overhsadow the automaker's coverage. Trouble is, now very little is "new" once the show rolls around. Meh.
Extending the pain
Because of the lack of participants this year, Detroit show organizers dropped the number of media days down from three to two. In reality, we could have covered this show in one day. Day Two was done by lunch. Even at that, the most newsworthy presentations (from Lincoln and Cadillac) could have been squeezed into the first day's presentations. For future reference: If there happens to be an auto show in Detroit next January, could someone just send me the email? OK?
Comments